Can ATMs Make Crypto As Easy As Cash?
For the past 6 years, LibertyX has been building a retail network to buy bitcoin instantly at ATMs and chain store locations. NCR, a leading enterprise technology provider of software, hardware and services for banks, retailers, restaurants, small business and telecom recently announced the acquisition of Liberty X, which is seen as a major milestone in their quest to stay at the forefront of commerce. We asked Tim Vanderham, the CTO of NCR to walk us through his vision of what a crypto ecosystem will look like.
Cross border remittance will change the game for businesses and consumers, and Tim touches on the global impact this will have.
Latest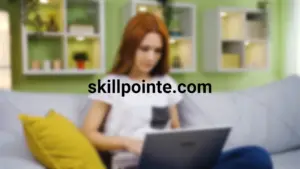 November 30, 2023
Adopting an entrepreneurial mindset is increasingly essential in today's diverse professional world. This approach, emphasizing resilience and innovation, is applicable in various careers, encouraging individuals to see opportunities in challenges and to think beyond conventional methods. SkillPointe recognizes the importance of aligning this entrepreneurial spirit with career aspirations. The organization assists individuals in transforming […]
Read More