How Long Do Print Heads Last?
One question print head manufacturers don't want to answer is how long those print heads last. A better question might be how long should print heads last, or how long can they last?
Patrick Coldeway, President of Digitech, knows the answer, and he wasn't shy about sharing it on Print Precision.
No matter the manufacturer, the print head is typically the most expensive component of a printer.
"It's a costly product, and it's something customers are sensitive to when it comes to how often [they] need to replace them," Coldeway said.
When speaking about Digitech's TruFire printer, Coldeway said the print head could last two to eight years. Why such a differential?
"The real answer to that question is it depends. It depends on the environment," Coldeway said.
The printer can be set up and calibrated to perfection, but if the environment is dusty or the humidity too low, print head issues will follow.
Coldeway said the biggest culprit in the air is dust, and keeping the printer environment at the proper humidity levels is designed to combat that challenge. It is impossible to create a completely dust-free environment in commercial printing, but doing some things to mitigate the amount of dust will prolong the print head's life.
When a print head fails to meet expectations, there's typically a reason.
"The biggest failure comes from what you can't see," Coldeway said. "These nozzles are really small on these print heads, and they have a reverse pressure that's holding up the ink. So, when you allow your room environment to get dry, dust particles on the floor get airborne. And now they're looking for moisture, and it finds the moisture on the actual nozzle. That reverse pressure, over time, can pull small particles of dust into the print head."
Twitter – @MarketScale
Facebook – facebook.com/marketscale
LinkedIn – linkedin.com/company/marketscale
Latest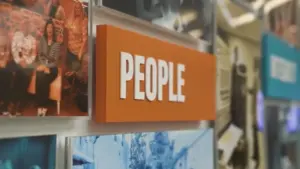 November 29, 2023
At IC System, the language of empathy speaks louder than the transactions of debt collection. In a compelling video feature, IC System's dedicated team casts a spotlight on their unique approach—combining heartfelt empathy with innovative solutions to navigate the often challenging landscape of financial obligations. IC System champions a path of compassion, delving deep […]
Read More