How Software Became A Construction Tool
Technology Ready to Disrupt Construction Industry—Explore Why and How
The construction industry has been somewhat tech averse, even as adjacent industries have plunged forward. In fact, a survey by KPMG reported several numbers that show the opportunity available for the industry, including the fact that only 31 percent of firms have integrated systems for project reporting, while only 5 percent would describe their technology acumen as "cutting edge."
When construction firms begin to embrace everything technology has to offer, they may see real advantages. The reality is that builders who are using technology to construct are saving time, money, and resources.
Drones—Get a Perfect Bird's Eye View
Drones are more than just a weekend hobby. They are quickly showing their value in a number of industries, including construction. Drones allow builders to go to areas that may be precarious to reach, limiting risk to employees. Now, drones can take in all relevant data in real-time and create 2-D and 3-D data, maps, and models.
In addition to site surveys before the job, drones can effectively monitor progress on the site from above. Users can even track volumes and stockpiles.
With so many features, drones are a smart choice for construction companies. Several drone companies have begun to tailor drones and their features toward this sector already.
Construction Software—Manage Projects from One Central Hub
With construction software, users can manage the entire project from site selection to closeout. This web-based software is accessible on any device, giving users the power to bring up plans or other documents in seconds. Going paperless has lots of benefits including better oversight and organization potential. The entire team can collaborate easily, so there is much lower chance of miscommunication.
One such software provider, Systemates, offers builders a comprehensive program called Projectmates to manage the complete life cycle of a project with features for planning, bidding, building, and maintaining.
Projectmates improves project execution, reduces costs, prevents delays, and mitigates risk. Former city planner Varsha Bhave took her considerable expertise and experience and developed a software to help the industry make gains when she founded Systemates.
"The biggest benefit overall to using software in the building industry is transparency. The software is created for the project manager to have overall insight into anything relating to a project. This facilitates better communication among all involved," Jackson Mershon, Marketing Manager at Systemates said.
When data is accessible, it no longer lives in silos. This saves time and energy.
"Builders who use our software enjoy a competitive advantage. Instead of managing multiple spreadsheets, everything they need is available in the software, which they can access from the office or field," Jackson said.
Projectmates, like any other software, is continuing to evolve and it does so by listening to its users.
"Some of the newest versions of the software include updates that our customers requested. Listening to our users has brought great innovation to the software and allows us to keep in sync with best practices across the industry," Jackson stated.
Virtual Reality Models—See It Before You Build It
Virtual Information Modeling (VIM) is the next wave of technology hitting the construction and architecture industry. VIM allows users to walk through virtual sites or projects using virtual reality headsets. This technology allows architects and builders to better anticipate issues and spaces before they begin work.
VIM also allows users to test and configure for the clearest communication among stakeholders. With industry-focused features, the platform becomes a real-time collaboration tool.
These project models are a game-changer in the world of construction, helping all involved easily work together and make decisions when faced with a challenge. As VR continues to be less expensive and more accessible, this tech trend will see wider adoption.
Technology now has the ability to become a real disruptor in the construction industry. With more and more innovation applicable to the industry, it will only be a matter of time until construction and architecture professionals begin to implement them into their daily tasks.
Follow us on social media for the latest updates in B2B!
Twitter – @TechMKSL
Facebook – facebook.com/marketscale
LinkedIn – linkedin.com/company/marketscale
Latest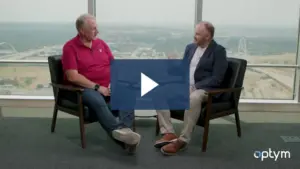 September 26, 2023
Making LTL shipping frictionless is more than possible; it's happening today. How can one challenge the status quo and embrace technological transformation in an industry that has historically resisted change? In this captivating episode of Semi-Related, Chris Torrence sets the stage for a riveting conversation with Todd Florence, the Chief Information Officer of Estes […]
Read More