Being Thankful for Sports in an Unusual Year
The fans remember the highlights but the franchises remember the technology, data, and inventions that powered their season. Host Tyler Kern sits down with the innovators, leaders and founders that are taking sports into the future
Welcome to a very special Thanksgiving episode of Salary Capped – as always, I'm your host Tyler Kern and I hope you're enjoying this time of year safely.
Obviously this has been an incredibly strange year for all of us – I'll never forget sitting at Toyota Stadium in Frisco, TX on March 11th watching the USWNT take on Japan in the SheBelieves Cup with 19k other fans. Megan Rapinoe opened the scoring in the 7th minute off of a beautiful free kick from about 25 yards out. I took a video of the shot as it happened because I could just feel she was going to bury it. The shot was taken right in front of us, my wife went nuts, it was awesome.
But gradually the news started rolling in and my phone started blowing up, as news had broken that Rudy Gohbert of the Utah Jazz in the NBA had tested positive for COVID-19. The NBA immediately postponed their upcoming games – other sports quickly followed suit. And over the course of the 90 match, it quickly became clear this would be the last sporting event any of us would attend for a little while. But how long would that be?
Some sports initially postponed games and matches by 30 days, a figure which now appears laughably optimistic, but at the time it didn't seem that crazy. We'll get this thing under control, we'll get players healthy again, and all will return to normal.
But here we are, some 8 + months later, having seen Lebron James and the Los Angeles Lakers win the NBA title, the Dodgers win the World Series, and the Tampa Bay Lightning hoist the Stanley Cup. Across the pond, Liverpool won their first premier league title, while Bayern Munich looked invincible on their way to winning the Champions League.
And without getting too sentimental about it, I think sports has played a major role in helping a lot of us stay sane during a year that seems to be doing all it can to drive us mad. Sports used to be a place that brought us closer together in terms of proximity – we had game watching parties, went to sports bars, and attended games with thousands of fellow fans. Now, we gather on Zoom calls and have endless running group chat threads to rejoice or mourn the fate of our chosen teams.
I understand the cynicism that exists in the minds of some about why sports went ahead and restarted, despite the fact that the U.S. has never gotten a handle on the pandemic. It's a tough topic to tackle and one that I'm not going to wade into on here today.
But what I do want to say is that as thanksgiving approaches, I'm thankful for those in the sports industry who are working to make it a better place – whether by making it safer for fans to return to stadiums, or improving the fan experience in stadiums, arenas or at home, or building the next amazing facility. I hope we've learned to cherish the experiences that sports affords us, but also not forget the new ways we've found to engage with the games we love during this time. I think there's room for both.
Let's all look forward with anticipation to a better 2021, but until we get there, have a happy thanksgiving from the Salary Capped team.

Latest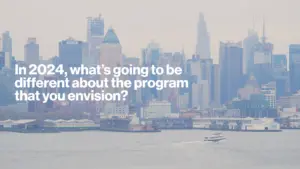 December 1, 2023
In the dynamic telecommunications landscape, Verizon's Partner Network continues to evolve, adapting to new trends and opportunities. For another segment featuring Mark Tina, VP of Indirect Channel Distribution and Channel Chief at Verizon Business Group, he explores exactly what types of significant changes and advancements the Verizon Partner Network will see in 2024. In this […]
Read More