After A Historic Summer, What is Next For Esports?
Competitive gaming has become a multimillion-dollar industry for players and executives alike, and in such a burgeoning field, the best might be yet to come.
New Yorkers have no shortage of opportunities to pack a 20,000-seat arena given the abundance of professional sports teams in the city. One of this summer's top draws however was to see a championship event the likes of which few had previously seen.
The Fortnite World Cup, a competitive gaming contest, consumed Arthur Ashe Stadium, the home of the U.S. Open of Tennis, for a three-day event that saw a 16-year-old take home the $3 million prize. For perspective, that is a bigger winner's check than Tiger Woods took home from this year's Masters Tournament. Overall, $30 million in prize money was awarded.
The staggering prize totals turned heads around the country and put esports on the radar for the general public.
Southern Methodist University professor Gary Brubaker examines where esports has come from and where it might head next.
Latest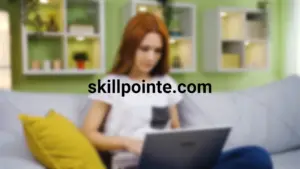 November 30, 2023
Adopting an entrepreneurial mindset is increasingly essential in today's diverse professional world. This approach, emphasizing resilience and innovation, is applicable in various careers, encouraging individuals to see opportunities in challenges and to think beyond conventional methods. SkillPointe recognizes the importance of aligning this entrepreneurial spirit with career aspirations. The organization assists individuals in transforming […]
Read More