Diving Into Data: Did Major League Baseball Swap the Baseballs for the Postseason?
Did Major League Baseball switch out the baseballs being used between the regular season and postseason?
A number of baseball fans, stats enthusiasts, and even the St. Louis Cardinals believe the answer to that question is yes.
Data guru TC Riley examined the evidence and found a compelling case to be made that a different ball is being used. Hear his findings and more on this excerpt from Diving Into Data.
Latest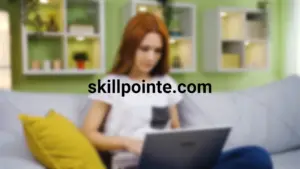 November 30, 2023
Adopting an entrepreneurial mindset is increasingly essential in today's diverse professional world. This approach, emphasizing resilience and innovation, is applicable in various careers, encouraging individuals to see opportunities in challenges and to think beyond conventional methods. SkillPointe recognizes the importance of aligning this entrepreneurial spirit with career aspirations. The organization assists individuals in transforming […]
Read More