How Sellmark Opens the Great Outdoors to Consumers
Key Insights:
Sellmark focuses on providing quality products to boost outdoor experiences.
Valuing the people that are involved in the process is of the utmost importance.
Finding talent and building locally will help unleash company potential.
---

Nature is something we often take for granted, never really seeing its true beauty. With the pandemic bringing more people to the outdoors space, the value of nature, and the experience and memories it can help create, are more important than ever. That's why the Sellmark Corporation provides quality products for every need in the great outdoors.
The founder of Sellmark, James Sellers, notes that while the industry itself is changing, Sellmark remains steadfast in its ability to create experiences using innovative technologies that value people and places.
Hello, I'm James Sellers, founder of Sellmark corporation and I look forward to talking to you a little bit about our company today. I've been asked to go over a few questions and I'm going to just dive right in. You know, we have very humble beginnings as a small startup in Dallas, North Dallas. Now we're known as an innovator and leader in quality outdoor brands and products.
Our team has been able to provide products that not only are best sellers across retailers internationally, but also receiving awards for innovation and technology and we also hold several patents. Our main purpose for Sellmark's assistance is that we want to make sure that people have an opportunity to experience and see amazing things in the outdoor space.
So, when people go out hunting, shooting, or enjoying nature. That they have these wonderful memories that they get to share, and then they get to go and experience that with their friends and family. And hopefully at the end, we leave them with a curiosity to go back and do it again.
Well, we've seen a lot of consolidation in our industry. We see a lot of big public companies gobbling up smaller companies. We're also seeing startups and these, these founders are at the point in the career where they're going to be passing the torch on and they're looking to exit. A lot of them actually come to Sellmark because they want us, they want a company that can realize their vision and stay true to their original vision. And a couple of things that we offer that other people don't bring, which is we, not only do we cherish the brand and create a process and we value technology, we also value the people. We want to unleash and continue to develop the employees and take care of them even after founders exited the company.
It's been a complicated world with geopolitical factors and COVID and inflationary pressures. So we've also seen that too. And, and we think that those trends will continue. Supply chain is going to be more and more challenging. There's going to be delays. There's going to be more expensive logistics.
So, we need to do more to try to find ways to create value. I think the key for us is doing more manufacturing right here in Texas. So, we're looking at ways that we can do more manufacturing and provide more in-country manufactured expertise. One of the other big areas that we'll be addressing and working through is the, the labor shortage.
Everyone's aware that labor is harder to come by. It's getting more expensive. So I think for us, the key is going to be recruiting and training the best talent, and then finding the ways to unleash that potential, that that those individual contributors. And for us, we want Sellmark to be the undisputed best place to go if you want to grow your career, if you want to get challenges and opportunities we want to provide a place where people really unleash that potential and realize how important what they do every day is to our customers and to our vision. As always, Sellmark reinvests in our people and our technology, and we're going to continue to do so.
We have several brands currently being developed in technologies that the world's never seen. I can't wait to see those in the marketplace. I can't wait to see consumers have great new experiences in ways that no one's dreamed of yet. I'm also excited about our expansion. We are increasing our facility to provide some of the best amenities for employees to get well and to be a part of a team and have a place where they can share and be rewarded for their hard work.
So I really look forward to bringing that into our company in 2022, and as always, we're going to keep investing in our technology, our brands to make sure our customers. Always have the best products so that when they are out in the outdoors, that they have the greatest experience ever. Well, thank you for letting me talk a little bit about Sellmark.
I know that everybody here at Sellmark is proud of the products we make and the brand experiences we deliver every day. If you would like to learn more, go to sellmark.com there's information, useful information on the latest products and technologies that we're releasing. And also follow us on social media like us, and we can't wait to have you part of that journey and look forward to sharing the latest, greatest technology of the outdoors with you soon. Thank you.
Latest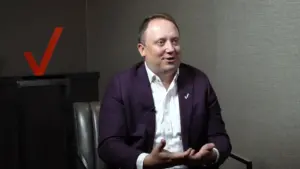 December 1, 2023
For a special episode of The Verizon Partner Network the focus was on the considerable role of partnerships in the Verizon Partner Program and the leaders shared their perspectives on the initiative. Their conversation brought about a lot of thought-providing context on the evolving telecommunications landscape. In today's era, collaboration and integration are key to […]
Read More