How SoFi Stadium's Design Evolved to Meet Community Needs
Salary Capped host, Tyler Kern, was joined by Kush Parekh, Associate Principal, at Studio-MLA, for a discussion on sports stadium design trends and their impacts on communities.
Sports stadiums in the past were typically designed with the stadium surrounded by massive parking lots to facilitate the flow of spectators to and from the event.
"That has changed," said Parekh.  "The contemporary stadium has liquefied and evolved into an increasingly approachable space."
Parekh noted that stadiums today are more intertwined with the community to include shopping, dining, and residential living spaces instead of just a sports venue.  The design goal has been to create a welcoming space that is a destination for more than just sporting events.
In addition, a focus was placed on designing a mutually beneficial area for public and private needs.
"SoFi Stadium is a great example of the public private partnership," said Parekh.
The design of SoFi stadium in Inglewood, California, incorporates community infrastructure like parks, roads, and open spaces with the sports stadium and other private enterprises to synergize with the needs and community and the surrounding areas.
Kern and Parekh further discussed how the future of sports stadium design could look and the ongoing projects with which Studio-MLA is involved.

Latest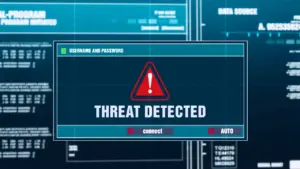 December 8, 2023
To keep up with the growing threats, cybersecurity in healthcare is a high-level priority. The recent ransomware attack on Ardent Health underscores a stark reality for the healthcare industry: cyber threats are a significant and ongoing challenge. Mike Saylor, the CEO of Blackswan Cybersecurity, LLC, sheds light on the complexities of cybersecurity in healthcare. […]
Read More