NFL Sees Increase In Streaming Games
While there were concerns voiced during this season about the drop in television ratings for the NFL's Thursday Night Football broadcast, part of the explanation just might be a simple technological change of scenery. The NFL moved its streaming of the Thursday night contests from Twitter to Amazon Prime this season. According to Amazon's metrics, the streaming viewership rose 17% over last season.
The streaming option had live coverage of 11 games, including one on Christmas Eve, that reached 18.4 million viewers in 224 countries. The average viewer watched 63 minutes of football, with over 750 million minutes of live NFL action being streamed this season. The largest worldwide audience saw the Atlanta Falcons take on the New Orleans Saints on December 7th. That is a far cry from the days of your dad making you hold the TV antenna just the right way to improve the picture.
Latest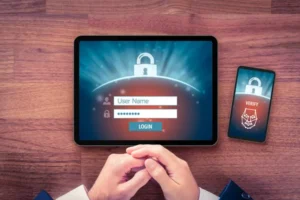 October 3, 2022
KEY POINTS: KEY POINTS: Attacks exploiting multifactor authentication are on the rise. Using MFA fatigue, attackers successfully breached Uber and Okta. Security measures like
Read more