PROMOTE PATRIOTISM ON THE GOLF COURSE WITH SPECIALIZED FLAGS FROM STANDARD GOLF
With the weather warming up and several patriotic holidays around the corner, now is the right time for golf course superintendents in the United States and Canada to think about how best to display their national symbols. Standard Golf has everything a golf course needs to honor military veterans, celebrate patriotic holidays, and display flags correctly.
Honor Your Country's Heroes
The game of golf can help people in unexpected ways, especially the brave men and women who have served in the military. That's why the PGA and other organizations continue to bring golf to veterans, helping them to heal and connect with one another. 
Golf course superintendents can further honor our servicemen and women by hosting special military-themed events on their courses. For events like these, it's essential to display the country's flag as a sign of honor—it's a meaningful way to show respect to people who genuinely deserve it.
Celebrate Memorial Day and More
Memorial Day is reserved to celebrating the lives of those who did not make it home. While these unforgotten heroes aren't here to join their friends for a few rounds of golf, their comrades and families often take to the golf course on this commemorative holiday to reflect, engage with their communities, and shoot a birdie in memory of their buddy or buddies. Golf course superintendents can facilitate this patriotism and reflection with American flags dispersed throughout their course.
American and Canadian superintendents can use their respective flags for a whole host of other events as well. From Independence Day to Canada Day and more, there are plenty of occasions to celebrate each country's rich history. Superintendents can use club flags in a variety of sizes with theme-matching sticks to make their entire course a representation of a club's patriotic spirit.
Display Flags Properly
The focus of these holidays and events should remain on both the people—veterans and their friends and families—and the causes that each country's flag represents. Standard Golf offers event spikes that keep flags upright and in position. These small, inventive devices ensure that no golf course unintentionally commits a disrespectful blunder by allowing the national flag to touch the green.
Golf course superintendents who are ready to honor their country's veterans, celebrate national holidays, and confidently display their flags should learn more about Standard Golf.
Read more at standardgolf.com
Latest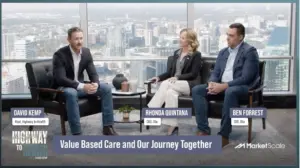 December 7, 2023
As of recent times, the healthcare industry has been progressively shifting towards value-based care, a model that emphasizes patient outcomes over the quantity of services delivered. This transition represents a significant shift that promises to enhance patient experiences and outcomes while controlling healthcare costs. With a growing emphasis on this approach, especially over the […]
Read More