Skiing and Snowboarding: The New Stadium Sports?
The arrival of the Winter Olympics in PyeongChang has ignited a global interest in winter sports. With revenues coming in from sponsorships and tournament prize money, winter sports have been an overlooked and underestimated money maker in the global sporting world—from both an industry and athlete perspective. To accommodate to the immense crowds in a South Korean country seven times smaller than Texas, some creativity was necessary. As a result, a stadium with both a soccer field and ski jump was built. If that seems like a task of Olympian proportions, you might be surprised to find that similar temporary measures have already been built throughout the United States. With the popularity of events like Big Air snowboarding and competitive ski jumping rising domestically, this could mean great advances and investment in American winter sports.
The use of scaffolding in stadiums is not new. In Boston, an event was held hosting some of the top skiers and snowboarders to crowds in the tens of thousands—an unprecedented audience size given the typically mountainous and treacherous locations the athletes are used to competing in. Built in the middle of Fenway Park, a 140-foot scaffolding ski jump was set up, allowing for a natural slope and leaving for a smooth landing at home plate.
One challenge is making sure that maintaining these intricate, massive scaffolding structures is feasible. Still, the concept, although not yet tested on a mass scale nationwide, has so far shown to be impeccable in its execution. Many of the athletes, despite a slightly new environment, have generally embraced the idea. It is such a new creative direction for a sport so fundamentally tied to the isolation surrounding massive slopes. It is a chance at mass exposure for many athletes that would otherwise be little-known, in a sport with so few existing superstars.
The attendance for the ski jump event in Boston was strong, and garnered attention far beyond the clearly visible structure towering within one of America's most iconic sporting venues. Events like Big Air Snowboarding have driven the popularity of different venues hosting these kinds of events. Not only is the potential of finding a new revenue generator important, the exposure of a venue hosting a new and exciting sport could pay dividends as well. The most recent X-Games in Aspen, for example, had almost 400,000 people watching on television in one day. And more than 20 million people tuned in to watch the Winter Olympics in primetime, according to Variety.
American viewership is sometimes known for its fever pitch during major sporting events and inevitable decline once the event has passed, but the continuing interest in extreme snowboarding and other winter events has started to be noticed by major venues in the United States and beyond. Following a year of non-stop controversy in the NFL and the resurrection of Vince McMahon's extreme football league, the XFL, there seems to be an opportunity for lesser known, high octane sports to draw the attention of American audiences. These types of events are exciting, adrenaline filled athletic sports that inspire awe amongst the masses. With an impressive show of attendance at Big Air in Fenway, and a blockbuster audience on television watching Shaun White win gold, the industry continues to grow and impress.
Latest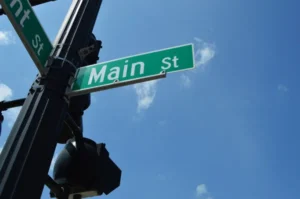 October 7, 2022
On Tuesday, September 13, 2022, the Dow dropped 3.94% after an August inflation report indicated a 0.1% month-over-month rise. Tech stocks bared a large brunt of the losses, with Meta dropping 9.4%
Read more