Three Perspectives on How Major League Baseball Can Reverse its Sagging Popularity
Baseball has occupied an important place in the fabric of American society for well over a century. The game carries a strong sense of history and nostalgia for many of us, conjuring memories of playing catch in the yard or passing through the turnstiles to see the outfield grass for the first time.
As the popularity of baseball has waned in recent years, it's fair to wonder whether the nostalgia the game carries currently outweighs the relevance of its on-field product. In an effort to reduce the trend of declining viewership and flagging interest, Major League Baseball has begun experimenting with different solutions to make the game more entertaining for a 21st century audience.
MarketScale sourced the thoughts of three experts with differing perspectives on the game to give us their take on how baseball should evolve.
Kevin Davidson is the CEO of DS Sports Ventures, LLC, the company that launched BaseballCloud in 2017. BaseballCloud is a technology platform that provides data to baseball and softball coaches across the country. He says that technology is necessary to push the game forward, even if it comes with some growing pains.
Kimberley Ring of Ring Communication brings a different perspective to the table, offering Major League Baseball some valuable advice when it comes to understanding their customer's journey to the product. Kimberley asks Major League Baseball to consider questions that we frequently think about more when it comes to retail customers. However, these questions are especially pertinent to baseball as it sells itself to a new generation of fans.

Sports betting has provided fans with a new and exciting way to engage with the sports they love. Chris Bevilacqua, the CEO of SimpleBet, says that the growth of this market gives baseball an avenue to engage fans with each pitch and swing of the bat.
More Stories Like This:
Latest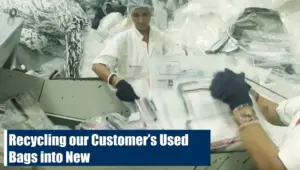 December 6, 2023
This video focuses on EcoLOK4, a groundbreaking product by CONTROLTEK that exemplifies innovation in sustainability. It highlights the process of transforming landfill waste into new deposit bags, with 90% of each bag's material being repurposed trash. This initiative not only reduces waste but also closes the sustainability loop, demonstrating CONTROLTEK's commitment to environmentally friendly […]
Read More