All-Electric Jet Firm Eviation Announces US Regional Airline as First Customer, Predicts Delivery in 2022
The Israeli start-up Eviation announced at the Paris Air Show that U.S regional airline Cape Air is to buy its electric aircraft.
Eviation is developing a nine-passenger aircraft designed to fly up to 650 miles at around 240 knots (276 miles per hour). A commercial jet would cruise around 500 miles per hour. The electric plane — called Alice with a prototype being unveiled at the show this week — is designed for the sort of distances usually conducted by train.
Cape Air is set to buy a "double-digit" number of the plane which has a list price of around $4 million each. It's expected that any customer would be able to negotiate a smaller figure.
Latest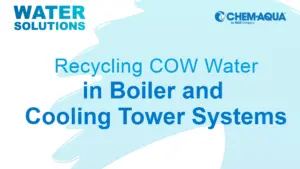 December 7, 2023
For the latest episode of ChemAqua's Water Solutions podcast, the focus was on an innovative approach to water conservation in the dairy industry. The show examined the potential of reusing Condensate of Whey (COW) water, a byproduct of dairy processing, and highlighted some of its economic and environmental benefits. Hosted by Dani Waddell, the informative […]
Read More