American Airlines Threatens Lawsuit Against Chicago Over Expansion to O'Hare Airport
American Airlines is threatening a lawsuit against the city of Chicago due to an alleged deal between the city and United Airlines as part of the planned $8.5 billion expansion of O'Hare Airport.
American says that United received an additional five gates while they were kept out of negotiations and had their request for three gates denied. Although Chicago and United deny the allegations, American is pushing ahead by creating a website to bring employees and consumers together. American claims that the new gates could reduce competition and jack up prices.
The mayor of Chicago, Rahm Emanuel, is working toward securing an initial $4 billion loan to start the expansion. Chicago officials say the threat of American pulling out of the deal will have no effect on its progress. Some even hinted that having no American Airlines input would be beneficial to the process.
Scheduled to be completed in the next 8 years, the expansion aims to host international jumbo airplanes. With 35 new gates, the expansion includes the replacement of 40 old gates, 25 percent more aircraft parking, and an overall space growth of 3 million square feet.
O'Hare Airport is still at work on a sixth runway as part of a $649 million initiative. Scheduled to be completed by 2020, officials say the new capacity will be like adding "a third airport" and will bring 6,000 new jobs.
Latest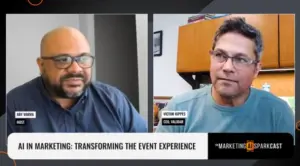 November 28, 2023
AI has been gradually changing the landscape of event technology at a very rapid pace. In an industry where staying ahead of technological trends is crucial, AI's impact on marketing and event management has become increasingly significant. As witnessed in the rise of account-based marketing and enhanced personalization, AI is effectively reshaping how events […]
Read More