Bauer Built: Tire Preservation for Summer Recreation
It's summer…time to pull that boat cover off, air out the RV, set up the golf cart and prepare the ATV. But before hitting the water, the road, the links or the trails, it's time to summer-ize your ride with a little warm weather TLC, particularly your tires. Just like your feet, tires take a beating every time you drive. But when they've had a long winter's rest, tires tend to lose pressure and are subject to dry cracking when not stored properly.
Bauer Built Tire & Service wants to keep your hot weather adventures safely rolling across the ground this summer and has compiled a list of tire guidelines that can help ensure your recreational tires are in tip-top shape before rolling out.
BOAT TRAILERS
BoatUS TRAILER ASSIST® service providers say tires are the main reason they're called to help members experiencing trouble on the road.
Tire pressure determines the load a trailer can safely carry, and maintaining that pressure (typically between 50 and 65 PSI) is critical to towing safety.
The correct pressure is almost always the maximum-rated pressure for that tire, which is molded right on the sidewall with a load range that runs from the lightest weight the tire can carry to the heaviest—as load range increases, PSI should increase in pace.
A tire not inflated to the correct PSI will result in a lower load rating, which may not be adequate to efficiently carry the weight of the boat (including outboard, batteries, fuel, and gear) and trailer.
Underinflated, overloaded tires are the leading cause of trailer-tire failure—the tires overheat and fail.
RVs
Knowing how to properly care for and maintain your tires can improve the performance of your tires and your RV, as well as your RV experience.
The PSI stamped on the side of an RV tire is actually the maximum pressure at maximum weight or GVWR rating; however, the weight of your RV can be substantially higher once you put all your "stuff" inside.
If your RV is not loaded to maximum capacity, you will be overinflating the tire by using the number on the sidewall and have less tread on the ground which will affect stopping and maneuvering.
The Rubber Manufacturing Association recommends any vehicle over 10,000 pounds should have at least 4/32" of the tread. Vehicles under 10,000 pounds should have 2/32" of tread.
Proper tire pressure can only be found by weighing your total RV once fully loaded and ready for travel. Correct tire pressure can then be found on the manufacturer's load chart for dual or single wheel applications.
GOLF CARTS
Tire maintenance is critical for the passenger car or truck you drive every day, and the same thing is true for the tires on your golf cart.
The most important thing you can do is maintain proper air pressure in your tires; properly inflated tires will ensure optimum handling and provide a better ride.
These tires typically use anywhere from 15 to 25 pounds per square inch (PSI), with the average being 20 to 22 PSI; inflate low tires to the manufacturer's recommended pressure.
For golf carts driven off-road or on rougher terrain, it's not uncommon to under-inflate tires to gain additional traction; if you intentionally drive your golf car with low tire pressure, check the treads and sidewalls regularly for uneven wear.
Over-inflated tires have too much pressure and will create a stiffer ride, wearing down a tire's middle, resulting in less traction because not enough tread makes contact with the ground.
ATVs/UTVs
When taking your ATV or UTV out of storage for some warm weather fun, you'll want to make sure your four-wheel friend is in good working order, particularly whether your tires are trail-worthy or not.
Tires should be balanced after every 5,000 miles to reduce vibration and improve ride smoothness while helping to protect from abnormal wear and tear.
Properly aligned tires will handle better, help prevent issues when traveling at higher speeds and provide better efficiency.
Maintain the manufacturer-recommended PSI (unless the specification is higher than the pressure limit printed on your actual tire); underinflation results in sidewall and tread wear, increasing puncture, blowout and injury risk; overinflated tires mean you're riding only on the center of the tread, wearing it down while reducing traction.
No Matter the Recreation, Before You Go:
Check the air pressure of all tires (including spare, if applicable) when cold at least once a month, before each trip, and after you drive on rugged, rocky terrain; improper pressure can result in lower gas mileage and additional/uneven tire wear.
Inspect tires for nails, cuts, bulges, cracks and weathering, as well as objects lodged between duals (if applicable).
Check tread depth using the penny trick, a tread depth gauge or via the tires' indicator bars.
Check, valves, caps and any valve extensions; press your finger against the valve stem of each tire and listen for air loss.
Rotate tires per manufacturer's recommendations to ensure proper tire wear and reduce vibration.
Checking the health of your tires only takes a few minutes. "Proper tire maintenance will ensure the best traction and handling for your ride, which translates into longer, smoother and safer driving, as well as more fun in the sun," added Bauer Built Store Manager Aaron Kobes, Manitowoc, WI.
For more information on summer tire care or to locate specialty tires, contact Bauer Built Tire & Service for more tips.
Latest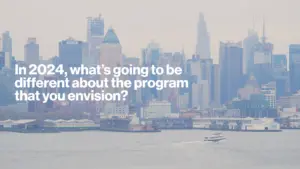 December 1, 2023
In the dynamic telecommunications landscape, Verizon's Partner Network continues to evolve, adapting to new trends and opportunities. For another segment featuring Mark Tina, VP of Indirect Channel Distribution and Channel Chief at Verizon Business Group, he explores exactly what types of significant changes and advancements the Verizon Partner Network will see in 2024. In this […]
Read More