Cargo Trends: Port Houston ramps up for more containers to come
This article originally appeared on Cargomatic.com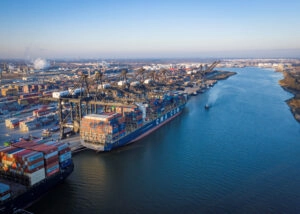 This article was originally posted to https://cargomatic.com/. Please head to the Cargomatic website for the latest news and thought leadership on all things supply chain!
LONG BEACH, October 11  – Many US ports are vying for the title of "busiest" in the country, and there are plenty of ways to achieve that. In the case of Port Houston, it comes by way of the highest growth rate in terms of percentage.
Indeed, for the month of August, according to Cargomatic calculations, Houston topped the nation's leading ports in terms of percentage growth in containerized throughput, with a 19.50% increase year over year.
That figure was enough to give Houston the lead over Savannah at 18.50%, with the next nearest rival, New York New Jersey, coming in at 7.99% growth year over year.
In terms of actual volume, Houston's 382,842 teu put it well behind the national leaders of New York New Jersey at 843,191 teu, with Long Beach second at 806,940 teu and Los Angeles at 805,315 teu.
Savannah rounded out the top five in terms of volume, with 575,313 teu, giving Houston the number five spot, followed by Virginia at 340,926 teu, Seattle-Tacoma at 280,436 teu, Charleston at 223,123 teu, and Oakland at 211,123 teu.
A solid performance
Still, Houston's 19.5% rise year over year in August is not a one-month fluke performance as its year-to-date throughput numbers show a growth rate of 17% – the highest of the nation's Top Ten Ports*.
In terms of annual percentage growth, Houston's nearest rival is Virginia at 10.11%, followed by New York New Jersey at 9.91%, Savannah at 8.74%, and Charleston at 3.39%.
With the exception of Long Beach at 1.6% growth y-o-y, the main West coast ports of Los Angeles, Oakland and Seattle-Tacoma all showed negative growth in year-to-date figures.
Even Texas Governor Greg Abbott expressed surprise over Port Houston's growth on a recent visit, saying he was "amazed to learn this port is growing faster in container volume than any of the other major US ports."
For the port, the container story really took off in 2002 when Walmart announced plans to add a two million-square-foot distribution center to its Baytown, Texas, supply chain campus, near Houston.
A 30% increase in shipments
By 2006, according to the Houston Business Journal, the "benefits to the Houston Ship Channel area include increased commerce and trade as evidenced by an estimated 30% increase in cargo shipments through the port."
Business boomed further in 2016 with the expansion of the Panama Canal, which meant larger ships could by-pass the US West Coast and use the direct all-water route from East Asia to markets along the US East and Gulf Coasts.
And the larger container ships have not stopped coming since then, as evidenced by Port Houston's throughput statistics which show a continuing upward trend, rising 42% from 1,605,365 teu in January to August 2017 to 2,285,728 in the same eight-month period in 2022.
The increasing amounts of cargo are coming on increasingly larger ships and that's causing a problem along the 50-mile Houston Shipping Channel, which connects the port with the Gulf of Mexico.
The problem is not just the increasing number of containerships traveling up and down the channel: it is their size. Up to 1,200 feet long and 160 feet wide, container ships are rivaling oil tankers in size.
Houston Shipping Channel needs work
That is creating potentially dangerous situations in the Houston Shipping Channel which is not wide enough for easy two-way traffic: when oil tankers or container ships are traversing the channel, they have to perform the so-called "Texas chicken maneuver" to get by.
That maneuver happens when ships from opposing directions in the channel head toward each other but still safely pass each other as hydrodynamic pressures keep them apart in passing – a risky strategy. It's either that or pull to the side while the other ship passes.
An organization called Project 11 has been established to widen and deepen the channel at a cost of $1 billion. The project will enable safer and more efficient two-way vessel traffic by 2025 when portions of the waterway will reach 46.5-ft deep and 700-ft wide.
That will mean no more slow-downs of imports and exports to and from Port Houston, which in June contributed $430 million to complete some remaining segments of the channel expansion project.
The port orders new cranes
Anticipating the completion of that project, along with the increased throughput it will bring, Port Houston last week also ordered 26 rubber-tired gantry cranes for use at its container terminals at Barbours Cut and Bayport.
According to Konecranes, the firm supplying the new equipment, the order "supports the port's expansion as it gets ready to receive larger container ships and higher volumes of container traffic."
The order was booked in the third quarter of 2022 just as the latest growth figures came in. Deliveries of the new cranes will begin in the last half of 2023 and continue until mid-2024 – in perfect timing with the completion of Project 11 and the expected increase in cargo throughput it will bring.
*Cargo Trends is a weekly survey of the nation's Top Ten container ports. The percentage growth ranking for August is: (1) Houston, (2) Savannah, (3) Virginia, (4)  New York-New Jersey, (5) Long Beach, (6) Oakland, (7) Charleston, (8-9) Seattle-Tacoma, (10) Los Angeles
PHOTO: Port Houston's Bayport container terminal in action. Courtesy: Business Wire
Latest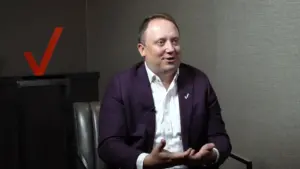 December 1, 2023
For a special episode of The Verizon Partner Network the focus was on the considerable role of partnerships in the Verizon Partner Program and the leaders shared their perspectives on the initiative. Their conversation brought about a lot of thought-providing context on the evolving telecommunications landscape. In today's era, collaboration and integration are key to […]
Read More