Chicago Auto Show: Ford and Range Rover Reveal New Cars
MarketScale
got a firsthand view of the vehicles and learned about each model's specs from horsepower to the smallest design notes.
219 Ford GT
Ford's latest GT is among the quickest cars at the entire show. Its carbon fiber exterior is lightweight, and its aerodynamic design only increases the GT's speed. It possesses 647 horsepower and a 3.5 L V6 engine.
2019 Toyota Prius Hybrid with AWD-e
This year Toyota went with a significant design overhaul to one of its flagship cars. The new Prius has a new look but also comes with all-wheel drive among other upgrades.
2019 Chevrolet Blazer
Chevy's latest crossover provides something for both the tech fan and weekend craftsperson. With a standard eight-inch touchscreen and a towing capacity of 4,500 lbs., it can do it all.
2020 Range Rover Evoque
Range Rover may be proven wise by not tinkering too much with a popular model. The Evoque has improved its interior storage areas and a slightly different look, but overall the company decided to stick to what was working.
Latest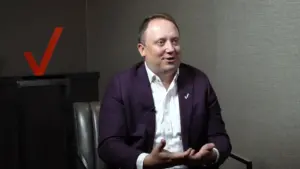 December 1, 2023
For a special episode of The Verizon Partner Network the focus was on the considerable role of partnerships in the Verizon Partner Program and the leaders shared their perspectives on the initiative. Their conversation brought about a lot of thought-providing context on the evolving telecommunications landscape. In today's era, collaboration and integration are key to […]
Read More