DuraCoatings Announces Launch of Airplane Component Repair and Coatings Division
OKLAHOMA CITY–(BUSINESS WIRE)–DuraCoatings Holdings, LLC ("DuraCoatings"), a leading industrial coatings company, based in Oklahoma City, Oklahoma, is proud to announce DCI Industries, a subsidiary of DuraCoatings, received approval and designation as Part 145 Repair Station #5D1R406D by the Federal Aviation Administration.
Dennis Glasco, CEO, Andy Martin, FAA Repair Manager, and the rest of the DuraCoatings team worked tirelessly to earn this sought-after certification. DuraCoatings obtained ISO9001-2015/AS9100D certification in September of 2017. As a Repair Station, DuraCoatings will have a Limited Rating with Specialized Services to provide chrome plating, sulfamate nickel plating, zinc and manganese phosphate coatings, and thermal spray coating for landing gear, airframe, and other airplane components.
"We are excited to gain this capability in the aerospace sector. We have been a service provider in the industrial/energy market and are still looking to grow in those areas. Being able to provide the same services in the aerospace market is a great opportunity for our employees to grow and expand, as well as the Company. I want to thank all the employees that have worked so hard to achieve this certification," said Dennis Glasco, President of DuraCoatings.
"We are extremely proud of the DuraCoatings' management team and employees for the safety, quality and technical standards set every day which allowed this certification process to move along seamlessly. The expansion into the aircraft repair industry fit well with DuraCoatings' core focus on industrial component repair and coatings," said Jeffery S. Christman, Managing Director of Rock Hill Capital.
About DuraCoatings
DuraCoatings, founded in 1993, provides industrial hard chrome, nickel, and thermal spray technologies to a variety of industries. The Company's goal is to provide superior customer service and the latest in industrial coating solutions for our customers in a way that protects the environment and establishes continuous improvement in the service, repair, and restoration of customer components. Take a closer look at what differentiates DuraCoatings in the industrial coatings industry at www.duracoatings.com
About Rock Hill Capital
Rock Hill Capital, founded in 2007 and headquartered in Houston, Texas, is a private equity firm that invests in small-to-lower middle market companies located in the South and Southeast U.S. Rock Hill is currently investing out of its third committed capital fund totaling $150MM focusing on companies in the industrial products and services industries. Take a deeper look at Rock Hill Capital and what makes our investments successful by visiting www.rockhillcap.com.
Latest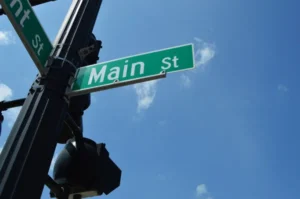 October 7, 2022
On Tuesday, September 13, 2022, the Dow dropped 3.94% after an August inflation report indicated a 0.1% month-over-month rise. Tech stocks bared a large brunt of the losses, with Meta dropping 9.4%
Read more