Genesys Aerosystems' EFIS Now Certified on Airbus AS350/355
Mineral Wells, TX (November 17, 2020) –– Genesys Aerosystems announced today that the IDU-680 and IDU-450 EFIS displays with 8.0K software have earned Supplemental Type Certification on the Airbus AS350/355 helicopters.
The Level A certified IDU-680 and IDU-450 EFIS utilize ADAHRS, and GPS SBAS data for precision aircraft operations, including RNP and LPV approaches. The large-format, 10.4 in or 26.4 cm screen diagonal, IDU-680 and smaller form, 6.4 in or 16.25 cm screen diagonal, IDU-450 can also integrate with select radios such as the Genesys Digital Radio (GDR), traffic systems, and datalink weather. Both displays replace aging, and often failure-prone gyros, allowing operators to increase mission capabilities, dispatch rates, and usefulness of the aircraft. Additionally, both EFIS models come standard with:
·         3D Synthetic Vision
·         Highway-In-The-Sky (HITS) navigation
·         Geo-referenced Hover Vector
·         Helicopter TAWS (HTAWS)
·         Graphical Flight Management System (FMS)
·         NVIS compatibility
·         MIL-STD qualification
·         And much more
"The AS350 and AS355 are highly utilized, and operators depend on them to be ready when they need them. This avionics upgrade not only adds capabilities of a modern EFIS but removes the weak link in the panel, mechanical gyros," says Jamie Luster, Director of Sales and Marketing with Genesys Aerosystems.
The IDU-680 and IDU-450 STC and installation kit for the Airbus AS350/355 is available and shipping now.  Pricing is available for upgrading from the IDU-III as well as new installations. Please contact Genesys Aerosystems for detailed information.
About Genesys Aerosystems
Genesys Aerosystems is a leading provider of integrated avionics systems for military and civil customers. Genesys Aerosystems' avionics systems include synthetic vision with three dimensional highway-in-the-sky navigation, integrated flight management and hazard alerting, and ultra-compact, highly ruggedized sensors that provide ultimate customer benefits of increased safety, improved dispatch rates, mission flexibility, and seamless future growth. Approved for all classes of aircraft, the company's uniquely customizable open-architecture systems dramatically reduce integration costs and schedules for both OEM and retrofit applications. Genesys Aerosystems' Helicopter Stability Augmentation System and Autopilot (HeliSAS) adds to its extensive range of S-TEC autopilot solutions and brings added safety within the reach of a host of operators for whom such systems were previously too expensive or heavy. For more information, visit genesys-aerosystems.com/.
Latest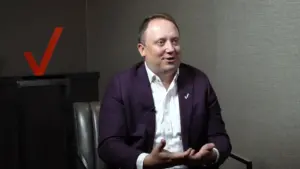 December 1, 2023
For a special episode of The Verizon Partner Network the focus was on the considerable role of partnerships in the Verizon Partner Program and the leaders shared their perspectives on the initiative. Their conversation brought about a lot of thought-providing context on the evolving telecommunications landscape. In today's era, collaboration and integration are key to […]
Read More