Inflation May Be Cooling Off This Winter. Is This Good News for the Supply Chain?
In a win for consumers and businesses alike, a key finding from the latest Bureau of Labor Statistics report suggests that inflation may be cooling off at a faster rate than expected. Comparing wholesale prices to a year ago, an 8% increase is the smallest annual increase since July of last year.
With PPI numbers giving some optimism to bulk buyers, what does this potential inflation cool-down mean for the supply chain? Will this ease any of the B2B pain felt between suppliers and buyers as both parties try to fend off the rising cost of raw materials, fuel, and logistics in general? Chief Strategy Officer at Cargomatic, Weston Labar, weighs in on the supply chain's outlook.
Weston's Thoughts
"The recent news about the producer pricing index comes as very welcoming for many of the nation's economists. It shows that there's a softening in the increased rise of inflation, and couple that with a very strong job market and consumer spending habits through the holiday season. The National Retail Federation is showing record setting consumer spending this holiday season, coupled with steady credit card rates between 18% and 22%. What we're seeing is the American consumer continues to buy, which is good news for the economy.
Much of the transportation-related inflation, based on congestion from overseas ports and manufacturing centers to the distribution network throughout the United States, has cooled off significantly this quarter, with trucking capacity becoming more available and the ability to move goods to and from warehouses and distribution centers, and get them into stores and homes has become much more affordable for many of our nation's retailers.
The nation's retailers also by-and-large front-loaded their products earlier this year not to have missed seasonal goods as they saw in 2021, meaning that they pivoted from a just-in-time to a just-in-case distribution network, which has helped them by having goods here, controlling the cost of goods by-and-large the second half of 2022, and moving into 2023 in a much more advantageous position as it relates to procuring transportation needs, whether that be shipping, rail or trucking."
Latest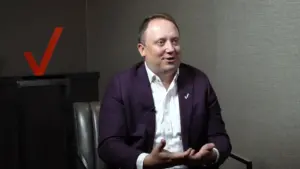 December 1, 2023
For a special episode of The Verizon Partner Network the focus was on the considerable role of partnerships in the Verizon Partner Program and the leaders shared their perspectives on the initiative. Their conversation brought about a lot of thought-providing context on the evolving telecommunications landscape. In today's era, collaboration and integration are key to […]
Read More