Listen: Lyft to Invest $100 Million in Driver Clubhouses, Retail Hubs
An organized, central gathering location is probably not the first thing that comes to mind when thinking of the ride-sharing service, Lyft. The pink-mustachioed company has announced a $100M investment in changing that image.
In a move meant to retain, and attract, more drivers, Lyft will be expanding both the number of hub locations, and the amenities provided at each brick-and-mortar outpost.
Operational hours will double at all locations and will include a help desk that will enable drivers to get assistance with such varied issues as career support, filing taxes, and even discounted oil changes and maintenance.
The company will be launching this initiative this summer at all 15 current hubs, as well as constructing additional locations throughout the year.
Lyft is projecting that, even with their eye on autonomous vehicles in the future, there will still be a need for approximately 1.4 million Lyft contractors by 2023.
Latest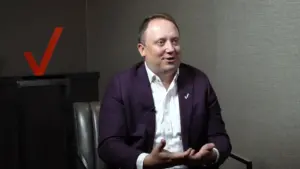 December 1, 2023
For a special episode of The Verizon Partner Network the focus was on the considerable role of partnerships in the Verizon Partner Program and the leaders shared their perspectives on the initiative. Their conversation brought about a lot of thought-providing context on the evolving telecommunications landscape. In today's era, collaboration and integration are key to […]
Read More