MarketScale Transportation 12/31: Emerging Trends and a Radical Idea
Turning the calendar over to a new year is an excellent opportunity to look forward and consider what the future holds. The transportation industry is evolving rapidly and big changes could be on the horizon in 2019. On this episode of the Transportation podcast, correspondent Elmer Guardado joins the show to preview some of the trends we can expect to see in the coming year.
This week's show also features a conversation our correspondent Scott Sidway had with Patrick Kennedy, an urban designer and member of the Dallas Rea Rapid Transit board. At a time when cities are building bigger highways and creating more infrastructure for cars, Kennedy has a radical idea: tear a highway in Dallas, TX down. He argues that the removal of this section of highway would help Dallas reduce traffic, thrive economically, and more. Maybe this idea isn't so radical after all?
Trends in Transportation for 2019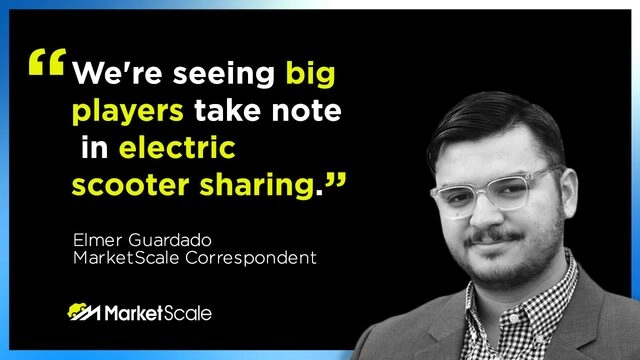 From ridesharing to electric scooters, the transportation industry had a busy 2018. What will 2019 hold for the industry as a whole? MarketScale correspondent Elmer Guardado joined the Transportation podcast to preview a big year ahead in transportation.
Will we see a rise in self-driving cars? Are more dockless bikes and scooters on the horizon? Who will in the race to go public: Lyft or Uber? And how will oil prices affect air travel? These are all questions facing the transportation industry in the next year. Elmer dives into the numbers and gives a synopsis of what the experts are predicting.
A New Dallas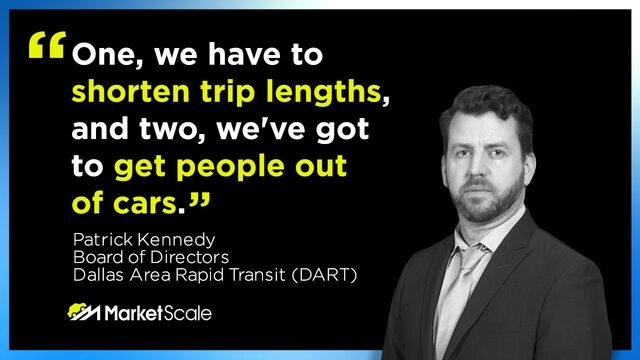 A busy thoroughfare in Dallas is at the center of a bold proposal: to tear down the highway completely and make room for homes, businesses, and public transportation. Patrick Kennedy from Dallas Area Rapid Transit (DART) spoke with Scott Sidway about his wish to tear down Highway 345, and why taking away a major link between Downtown Dallas freeways could actually improve traffic rather than congest it more, as well as why its removal will help Dallas thrive economically.
For the latest news, videos, and podcasts in the Transportation Industry, be sure to subscribe to our industry publication.
Follow us on social media for the latest updates in B2B!
Twitter – @TransportMKSL
Facebook – facebook.com/marketscale
LinkedIn – linkedin.com/company/marketscale
Latest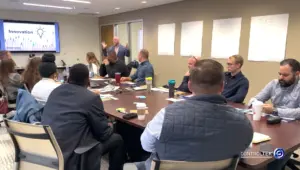 December 4, 2023
The video captures highlights from the CONTROLTEK Design Thinking Workshop specifically tailored for Burlington Stores. It shows interactive sessions, engaging group activities, and innovative brainstorming, emphasizing CONTROLTEK's commitment to developing customized retail solutions in collaboration with the Burlington Stores team.
Read More