Mazda's Game Changing Engine
It's been six years since Mazda sold a rotary-powered car in the United States, and the Japanese automaker has had an on-again, off-again relationship with the engine technology since then. Now it seems Mazda is willing to apply the rev-happy Dorito motor to a new efficient solution: as a range extender in an electric car.
Martijn ten Brink, Vice President of Sales and Customer Service of Mazda Motor Europe, confirmed further details on the EV in an interview with Dutch AutoRAI (via Motor Authority).
As governments globally plan the regulatory phase out of fossil fuel-powered vehicles, Mazda is diving into electric drivetrains. "Under the name Sustainable Zoom-Zoom 2030 we have outlined a complete future plan," said Martijn in the interview. "An electric car has also been included in that plan." Electric vehicles still come with the challenges of more limited range versus their gasoline and diesel counterparts, so Mazda will employ the rotary engine as a range extender for the new electric vehicle. "Optionally we supply the electric car with a range extender in the form of a wankel engine. This is mainly to take away any concerns from customers," Martijn said.
Read The Full Article Here
Latest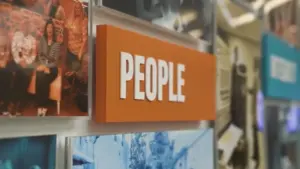 November 29, 2023
At IC System, the language of empathy speaks louder than the transactions of debt collection. In a compelling video feature, IC System's dedicated team casts a spotlight on their unique approach—combining heartfelt empathy with innovative solutions to navigate the often challenging landscape of financial obligations. IC System champions a path of compassion, delving deep […]
Read More