Mitsubishi Logisnext & Phantom Auto Make Forklift Driving a Desk Job
Two titans of industrial vehicles announced a partnership this may, with Phantom Auto and Mitsubishi Logisnext coming together to reshape the face of the industry and the ways employees interact with forklifts.
According to an announcement of the partnership in Bloomberg this May, the partnership will "offer forklifts that can rove around a warehouse in California, controlled by workers sitting at a desk a continent away."
Can forklift operation really become a desk job? Absolutely, said Elliot Katz, Co-founder and Chief Business Officer of Phantom Auto, and Brian Markison, Senior Manager of AGV Partner Sales at Mitsubishi Logisnext Americas, the guests for this episode of Ground Truth, a Phantom Auto Podcast.
Host Tyler Kern and the duo dove headfirst into the partnership and what it means for the warehouse floor, where it's set to literally revolutionize the way organizations operate across a wide range of industries.
"We are honored to be working directly with Mitsubishi Logisnext," Katz said. "[We're going to] integrate our software, leverage their dealer network for service and maintenance, have Phantom-powered forklifts built and shipped straight from the Logisnext factory floor, and deploy our solution to existing Mitsubishi Logisnext customers.
"Our customers are chomping at the bit to get involved."
Latest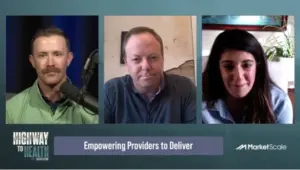 December 6, 2023
The healthcare industry is undergoing a significant transformation, driven by the need to improve patient experiences, access, and outcomes. Amidst this shift, contract lifecycle management (CLM) is emerging as a critical tool for healthcare providers. With the increasing pressure on cost management and compliance, healthcare organizations are seeking solutions that streamline operations and enhance […]
Read More