When to Replace Your Windshield Wipers
Are your wiper blades squeaking, or making a lot of noise when passing over your windshield?
Skipping and not making contact with the glass?
Leaving streaks on the windshield? Splitting or breaking?
If so, now is the right time to have them replaced with new wipers.
There are a few types of wiper blades on the market today and knowing which blade is correct for your vehicle is crucial.
Click here to download a full PDF version.
Read more here mightyautoparts.com
Latest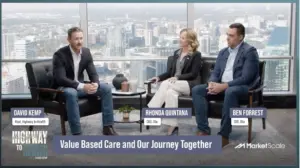 December 7, 2023
As of recent times, the healthcare industry has been progressively shifting towards value-based care, a model that emphasizes patient outcomes over the quantity of services delivered. This transition represents a significant shift that promises to enhance patient experiences and outcomes while controlling healthcare costs. With a growing emphasis on this approach, especially over the […]
Read More