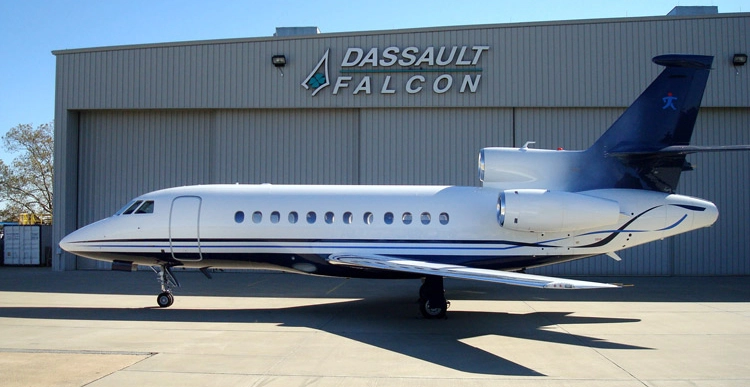 Research Triangle, NC – January 17, 2023 – SmartSky Networks, the leading provider of inflight air-to-ground (ATG) connectivity for business aviation, today announced the completion of an STC for the installation of SmartSky's flagship hardware system on the Dassault Falcon 900 series aircraft.
The Falcon 900 series, with more than 400 aircraft in service, joins a growing list of aircraft types that have already been granted STCs for SmartSky's patented ATG connectivity service, making its high performance network available to more aircraft that need secure, uninterrupted connectivity.
Dave Helfgott, CEO, SmartSky Networks, says, "Since SmartSky's next generation service for business aviation became available nationwide, it has continued to impress, even in the most demanding use cases — from executives having full access to office applications and VPNs to teens using FaceTime and TikTok. Bringing SmartSky to Dassault Falcon airframes is an important addition to our available STCs for business aviation aircraft. In addition, we have multiple new STCs in progress and we are laser focused on expanding availability to meet escalating demand."
Along with this first STC for a Dassault-produced aircraft, SmartSky has already been awarded STCs for many of the world's most popular business aircraft from major manufacturers such as Textron Aviation, Gulfstream Aerospace, Bombardier, Embraer and now Dassault. Supported by the expanding number of STCs, more passengers, crew and decision makers are experiencing SmartSky's unprecedented performance in action on a growing number of charter and corporate flight department aircraft. Aircraft operators may request installation from their choice of SmartSky authorized installation provider. View the list at www.smartskynetworks.com/partners.
For interview requests, further information, or high-res images, please contact:
8020 Communications
E: SSN@8020comms.com
T: +44 (0) 1483 447 380