Tourism Powered by Segway Scooters
Cruises are the ultimate easy-going holiday, with everything arranged from beginning to end. From meals, to entertainment, to excursions, passengers can easily float from one adventure to the next without lifting a finger. But when docking in ports of call, what if you'd rather avoid crowded tour buses, long lines and the expensive costs of organized onshore excursions. What if you wanted to create your own adventure?
Well, plotting your own trek can be challenging, especially when you've never visited the port town before. You may not know to allot time for traffic in a bustling city, foreign business hours may differ from your home country's normal work day, and regional customs may include midday closings for siestas, religious observances and more. Hiring your own transportation—whether a ride share service, taxi, or rental car—has its own set of obstacles, including high costs and language barriers that may result in you visiting a site that wasn't even on your agenda or even worse, arriving back at port long after the boat has sailed into the sunset without you.
Let's say you've done your homework, you have your map plotted, and you're confident that area social customs will not affect your timing at any pre-planned site. The next hurdle is transportation. Rather than rely on other dubious modes of transportation with long lines teeming with other disembarking passengers, you find that your cruise line offers rental scooters Powered by Segway. With a scan of your phone, you and your family can easily and quickly hit the streets of the tropical paradise or mountain vista on your own, gliding merrily along on an eco-friendly and fun scooter, skirting traffic and seeing the town and sites on your own terms.
Don't miss the boat! Level up your next vacation with scooters Powered by Segway and learn more at http://poweredby.segway.com/
Latest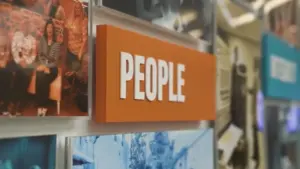 November 29, 2023
At IC System, the language of empathy speaks louder than the transactions of debt collection. In a compelling video feature, IC System's dedicated team casts a spotlight on their unique approach—combining heartfelt empathy with innovative solutions to navigate the often challenging landscape of financial obligations. IC System champions a path of compassion, delving deep […]
Read More