What's Inside the Mind of a Model Airplane Pilot?
Peter Bröckerhoff enjoys flying model airplanes.
"What I like most about model flying is the unique opportunity to operate extraordinary airplanes," he said.
He likes the JetPower Event, which used to be held in Neuenahr-Ahrweiler but not held in Donauworth. The teamwork and people make the event worthwhile.
The cooperation with the Schübeler Company is excellent because of the communication with Christian Wileschek. He noted Wileschek's willingness to help, and if he can't, they always get help from Daniel Schübeler.
The Swift S1 is a scale glider, so it has an actual prototype. It is equipped with a DS-51-DIA HST and operated with a 12S version with 6,000 milliampere-hours, at a current of about 85 amperes in flight.
"This allows real thrust times of about four and a half minutes, and thus a flight time of about seven to eight minutes," he said. It has a wingspan of about 3.80 meters and an electric retractable landing gear. The impeller can be retracted and extended during flight with a Ceflix Drive.
"A very practical model," he said, "which is suitable for acrobatics, which has very nice, slow flight characteristics.
The YAK-130 is equipped with the DS-130-HST and powered by a 14S2P drive with 12-ampere hours. This allows a flight time of about six minutes. The model reaches a current of about 240 amperes and a gross thrust of about 17 kilos.
When he isn't flying model airplanes, he works in the financial industry and runs his own business.

Latest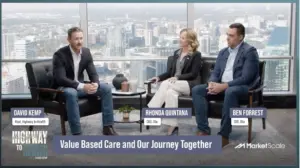 December 7, 2023
As of recent times, the healthcare industry has been progressively shifting towards value-based care, a model that emphasizes patient outcomes over the quantity of services delivered. This transition represents a significant shift that promises to enhance patient experiences and outcomes while controlling healthcare costs. With a growing emphasis on this approach, especially over the […]
Read More