Why Uber & Lyft Threatened to Leave California For Good: Business Casual
Uber & Lyft are experiencing serious deja-vu as California cracks down on their business model, similar to when an Austin, TX ballot proposition pushed the ride share companies out in 2016. California, in a well-intentioned effort to get gig-workers better benefits, demanded the Big Tech companies make their freelancers employees, not contractors. In retaliation to the most recent expedited request from San Francisco Superior Court Judge Ethan Schulman, Uber & Lyft said the companies would cease operation completely, leaving thousands of freelancers in the lurch without work. According to Market Watch, several California mayors spoke up in concern, and the courts delayed enforcement until September 4.
Now the ride share companies are faced with a ticking time bomb, and freelance drivers are waiting with bated breath. The companies can either restructure their business to satiate benefit concerns, or pull out of operating in California all together, making way for new last-mile transportation startups. On this Business Casual snippet, hosts Daniel Litwin & Tyler Kern unpack the varying justifications given by Uber & Lyft for their potential departure, and how ultimately, voters may be the final decision makers on the issue with November's Prop-22.
Follow us on social media for the latest updates in B2B!
Twitter – @MarketScale
Facebook – facebook.com/marketscale
LinkedIn – linkedin.com/company/marketscale
Latest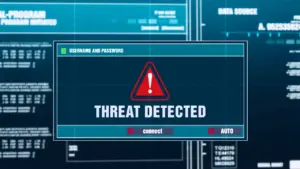 December 8, 2023
To keep up with the growing threats, cybersecurity in healthcare is a high-level priority. The recent ransomware attack on Ardent Health underscores a stark reality for the healthcare industry: cyber threats are a significant and ongoing challenge. Mike Saylor, the CEO of Blackswan Cybersecurity, LLC, sheds light on the complexities of cybersecurity in healthcare. […]
Read More