Boeing Builds Its New Division With New Partnerships
February 8, aircraft-parts supplier Woodward quashed rumors that Boeing was taking them over, sending shares 12 points lower after having gained 7.5 percentage points on the rumors of a takeover. However, it appears the Fort Collins, Colorado-based company is in secret talks, according to anonymous sources, to help Boeing build a new division from a current value of $14.6 billion to an approximate worth of $50 billion. This division would provide a variety of services to airlines and the military, including maintenance, spare parts, and retrofits.
The Seattle Times cites George Godfrey, an analyst with C.L. King & Associates, as saying that "A joint venture would be more likely than an acquisition since about 35 percent of Woodward's sales are to energy companies." Woodward's partnership with General Electric on building jet engines would also complicate such a takeover, to say the least.
Boeing has been expanding on the number of spare parts it provides, including one of Woodward's specialties, actuators, as well as avionics, seats, and nacelles. In fact, Boing only last month revealed it was partnering with Adient, an automobile seats supplier, to create lie-flat seats for airlines. It's likely Boeing would seek a similar partnership with Woodward, which would avoid problems surrounding Woodward's already-existing partnership with GE.
Boeing is also in talks with Brazilian jet-maker Embraer to form a commercial jet venture. Because they produce complementary rather than competing products, a partnership between the two would seem a natural fit. However, the Brazilian government warns that while they would support a partnership between the two, a full-fledged buyout would likely be blocked.
Boeing is clearly working on massively expanding Boeing Global Services. These various negotiations demonstrate that Boeing intends to expand its market and remain competitive against peers such as AirBus. Deals with companies like Woodward, Adient, and Embraer show that Boeing intends to continue to expand its offering and thus its market share.
Latest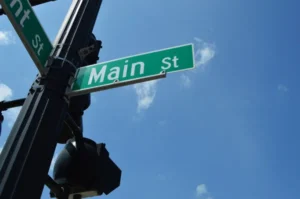 October 7, 2022
On Tuesday, September 13, 2022, the Dow dropped 3.94% after an August inflation report indicated a 0.1% month-over-month rise. Tech stocks bared a large brunt of the losses, with Meta dropping 9.4%
Read more