Business Casual: Google Takes on Amazon, Starbucks Tries Delivery, and the Telemedicine Argument (July 26, 2019)
On the premiere of Business Casual, hosts Tyler Kern and Daniel Litwin recap the week that was in the business-to-business world.
Hear from New York Times bestselling author Bryan Eisenberg who joins the show to discuss whether Google can compete with Amazon in the retail space. Eisenberg explains why price is not the only differentiator between the marketplaces.
Kern and Litwin also tell listeners whether they are bullish or bearish on three of the latest business partnerships and developments in the food and beverage industry. Some of the biggest brands in the space are taking bold actions, but will they pay off?
In the American Made segment, find out how Capitol Hill is making an impact on businesses across industries with a new piece of legislation. Kern and Litwin break down how the FCC and Congress are taking robocallers to task, and what that means for companies all over the United States. A proposed bill will be voted on at an FCC meeting on Aug. 1, according to Yahoo.
Tune in to Business Casual every Friday at 8 a.m. CST for the latest in B2B news and thought leadership.
Join the conversation on our Market Leaders LinkedIn groups and make sure to follow us on Twitter!
Latest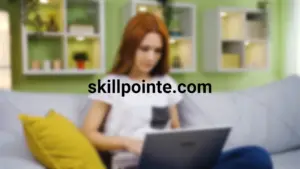 November 30, 2023
Adopting an entrepreneurial mindset is increasingly essential in today's diverse professional world. This approach, emphasizing resilience and innovation, is applicable in various careers, encouraging individuals to see opportunities in challenges and to think beyond conventional methods. SkillPointe recognizes the importance of aligning this entrepreneurial spirit with career aspirations. The organization assists individuals in transforming […]
Read More