LabDash: Fast-Tracking COVID-19 Testing
COVID-19 tests have become such an integral part of life today that many people don't stop to think about the laboratory technicians working behind the scenes to deliver results efficiently and accurately. However, these diligent people still face issues in their day-to-day work. LabDash aims to solve many, if not all, of them with its testing software service.
Manny Cruz and Moriah Biederman join host Tyler Kern to talk about LabDash, its capabilities, and what it means for patients, providers, and labs alike. Cruz is the CEO of WVT Laboratory, and Biederman is the Automation Software Engineer and Product Lead at Concept Systems; these two companies worked together to create the LabDash, making them particularly suited to discuss this topic.
"We facilitate the entire testing process from the lab's perspective, in order to track the test kits throughout the process and facilitate data collection from the patient's side and the provider's side as well," said Biederman.
As laboratories all over the world began to conduct COVID-19 testing on a massive scale, many of them realized that the intake process prevented them from doing more, even though the testing capabilities were there. Thanks to LabDash, WVT Laboratory slashed the time that intake took from two to four minutes per patient to less than 15 seconds. "We did 18,000 samples last week and we wouldn't have been able to do that without LabDash," revealed Cruz.
"The name of the game right now in COVID testing is speed and turnaround," Cruz said later in the podcast. "The end result is the value. No one's getting COVID tested for fun."
Learn more simplifying the COVID-19 testing process for patients, providers, private sponsors and labs, here.
Latest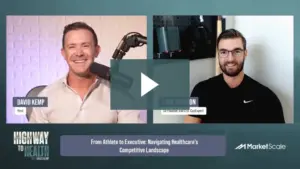 September 28, 2023
Navigating healthcare's competitive landscape requires innovative solutions addressing care quality and affordability. CapExpert is a game-changer in outpatient healthcare. It enhances asset management, ensuring the best care for patients. Luke Johnson, Co-Founder and CEO of CapExpert, spoke with Highway to Health's David Kemp on how CapExpert enhances asset management, bridging visibility gaps and streamlining […]
Read More