BATHROOM DESIGN HIGHLIGHTS FROM KBIS 2018: BEAUTY MEETS PURPOSE
The Kitchen and Bath International Show (KBIS) recently held its annual event in Orlando, Florida. The largest kitchen and bath show in the industry, KBIS is the place to be if you want to know what's trending in kitchen and bathroom design and technology. It's also an excellent venue for networking with other creative professionals and taking note of what designers are using in their clients' homes and work spaces.
Here are some of the bathroom designs and trends you will be seeing throughout the year.
Quartz is King

6131 Bianco Drift
Photo: Oakville Kitchen and Bath Centre 
Even though it's such an innovative industry, some things never change. The best bathrooms are still those that integrate functionality with aesthetics. However, after twenty years of popularity, people are opting out of granite and going for a similar look but in a more bathroom-friendly material. In 2018, quartz is king not only in the kitchen but in the bathroom, too.
Quartz is flexible and versatile enough for bath countertops, sinks and shower surrounds. Its durability best withstands the beating a bathroom vanity takes from hot hair heating tools, water, light exposure and other daily wares. With a variety of looks to suit almost every taste, quartz is an excellent choice for today's bathrooms.
Color and Texture Get an Upgrade

4003 Sleek Concrete
Photo: kYODERdesign
While white subway tile is still a classic, it is now often bypassed for funkier three-dimensional textures like overlapping circles, raised floral patterns, and colorful mosaics.
When it comes to fixtures, matte black is gaining popularity for people who yearn for a darker, richer feel in their baths.
Storage Gets Smart

2003 Concrete
Photo: Chervin Kitchen & Bath
Smart storage is big for 2018, as well. As demonstrated at KBIS, the old standard sliding medicine cabinet and tiny linen closet won't satisfy the current consumer. Designers have introduced various creative ways to maximize your space and separate decorative items from those necessities that need to stay out-of-sight.
Drawers that pull out and open for enlargement are a great way to add space without diminishing aesthetic appeal. Cabinets that used to contain open, mostly unused space, now include pull-out multi-use trays that eliminate wasted room and help keep you organized.
About Caesarstone

8141 Puro
SLABlite Inc
Manufactured using the highest quality materials, Caesarstone features both classic and contemporary appeal. Our Supernatural Collection infuses earthy tones with intricate inlaid patterns that blend with any interior. The Classico Collection offers various colors and blends. The Motivo Collection brings textures to life, and the Concetto Collection contains inlaid semi-precious stones that have been individually cut to provide a unique look that adds luxurious style to the most conventional or modernist of bathrooms.
Caesarstone has always operated at the intersection of form and function. Our breakthrough designs resist the status quo, and we consistently generate new concepts for you to incorporate to make a space your own.
Caesarstone serves customers in over fifty countries worldwide, and we prioritize green procedures in creating our products. To see the beauty that Caesarstone has to offer, take a look at our gallery today!
Read more at caesarstoneus.com
Latest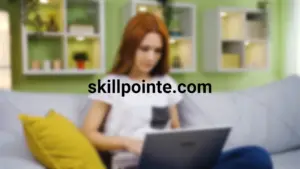 November 30, 2023
Adopting an entrepreneurial mindset is increasingly essential in today's diverse professional world. This approach, emphasizing resilience and innovation, is applicable in various careers, encouraging individuals to see opportunities in challenges and to think beyond conventional methods. SkillPointe recognizes the importance of aligning this entrepreneurial spirit with career aspirations. The organization assists individuals in transforming […]
Read More