Caesarstone: Eliminating Harmful Bacteria
Tiny microorganisms flourish rampantly throughout our households. While some bacteria are harmless, even considered good for our health, others—bad bacteria—have acquired quite the nasty reputation…and deservedly so. Pathogens such as staphylococcus aureus, salmonella, and Escherichia coli can cause illness and disease—and in the worst cases, death.
While these germs can spread from person to person, contaminated objects and surfaces proliferate the spread of bacteria, especially those located in warm and moist environments. Of course, the hot, steamy bathrooms where we scrub dirt and grime from our bodies and teeth are prime real estate for germs.
However, according to the National Sanitation Foundation (NSF), the areas where our food is stored or prepared has more bacteria and fecal contamination than any other place in the home. In fact, over 75% of dish sponges and rags, 45% of kitchen sinks, 32% of countertops, and 18% of cutting boards had Salmonella, E. coli, and fecal matter when compared to only 9% that was found on bathroom faucet handles.
To combat bacteria throughout the home, Caesarstone, the pioneer of natural quartz surfaces, has compiled several tips for cleaning the five most common bacteria sites in kitchens. Proven to repel bacteria, stain- and scratch-resistant Caesarstone nonporous surfaces are the first to receive NSF (public health and safety) certification and the respected Good Housekeeping Seal from the Good Housekeeping Research Institute. Collaborating with world-renowned designers to innovate the trendiest surfaces available today, easy-to-maintain Caesarstone surfaces are available in a wide variety of colors, styles, designs and textures to fit and vitalize any kitchen space.
Latest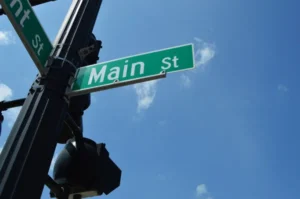 October 7, 2022
On Tuesday, September 13, 2022, the Dow dropped 3.94% after an August inflation report indicated a 0.1% month-over-month rise. Tech stocks bared a large brunt of the losses, with Meta dropping 9.4%
Read more