Choosing an Indoor or Outdoor Walk-In Cooler: Explore the Pros and Cons of Each Application
There are several factors to consider when choosing an indoor or outdoor walk-in cooler. While both will protect your product, not all walk-in coolers are the same, and many factors will impact the choice you make. Let's explore their unique qualities so you can make an informed decision when choosing a walk-in cooler for your cold storage requirements.
Outdoor Walk-Ins Pros and Cons
The primary reason your business may choose an outdoor walk-in cooler is space availability. It may be more advantageous to keep your indoor space for your storefront or dining room. You can easily order a preconfigured standard walk-in cooler with custom specs as long as you have level ground to place it on; otherwise, a concrete slab may be required. While pouring a new slab will accomplish a level surface, it does represent additional costs to your walk-in cooler budget.
Another advantage of outdoor walk-in coolers is the location of the condenser. Refrigeration systems work by removing hot air from inside the cooler and blowing it back outside of the unit. When the condenser is inside, warm air is emitted into the building affecting interior temperatures. While installing the remote condensing unit outside can alleviate this problem, it can be a complex installation as refrigeration lines must be run through the building to the exterior so that the heat has somewhere to go. A cooler designed specifically for outdoor use relieves this frustration as hot air is discharged outside where it doesn't affect patrons or require complicated running of lines.
However, a walk-in cooler placed on the exterior translates to employees walking back and forth, possibly through inclement or harsh weather, necessitating the need for a new doorway in an exterior wall. This can be a costly renovation, especially if the wall is load bearing. Further, regional climate concerns may dictate additional outfitting for your outdoor unit. For example, if your business is located in colder climes, then your cooler may require a special roof that can handle the weight of snow. Another example would be the need for tie-downs if you are in a hurricane-prone region. For those areas that experience high heat and humidity, measures to protect the unit from sun exposure, such as a shade canopy, can help to keep internal temperatures down to avoid overworking the system. Additionally, local and/or state building codes or high crime rates in your area may require security accessories like enclosures, fences, anti-theft reinforcement bars, or other coverings.
Indoor Walk-Ins Pros and Cons
In many cases, an indoor walk-in is the best fit. After all, it's much more accessible, and you won't have to incur expenditures related to weather-proofing the cooler. In addition, walk-in coolers typically have less upfront expense than outside units, and over time, usually cost less to run as well. The most affordable option includes a remote condenser on the exterior of the structure, as self-contained units emit excess heat inside which can affect customer and employee comfort while inflating energy bills. Also, compressors are noisy, so placement should be out of earshot of your customers. Furthermore, an indoor unit, rather than an outdoor box attached to your building, will not detract from your business' curb appeal.
On the other hand, if space is an issue, interior walk-in coolers take up valuable square footage that can be better used for other purposes. You'll have to decide if the convenience is worth the space you'll lose. And while indoor walk-in coolers typically incur fewer upfront costs in terms of the unit itself and easier, less expensive installation, larger systems can weigh upwards of a ton, not including the weight of the items that will be stored within the unit. Flooring must be assessed to ensure it can withstand the weight, and may require reinforcement to avoid stress and cracking, while wood floors will require a protective barrier to prevent moisture absorption and eventual decay.
Industry Can Impact Your Cooler Choices
When considering whether to purchase an indoor or outdoor walk-in cooler, your specific business can play a vital role in your decision. First, there's the space issue. Interior walk-in coolers can require at least 6 inches of airspace above and 2 inches of shelving or other items on all sides for proper airflow. Indoor condensing units also require ample airspace and must be easily accessible for cleaning and repairs. Also, refrigeration units should be kept away from heat sources such as vents, fryers, or ovens and anything that can get the unit dirty or greasy. Noise is another consideration. While some units are designed for quiet operation, an interior walk-in with a remote condensing unit placed outside of your building will ensure your business' ambiance is not ruined by the noise that accompanies unit cycling. Additionally, condensing units tend to emit heat that can affect interior comfort, making a remote condenser more energy efficient.
That said, if space doesn't permit and noise is an issue, an outdoor walk-in may be the answer. These can be butted against an exterior wall with a door opening to the inside of your building, or freestanding in a separate structure with a door that opens to the outside. However, while a covering offers some protection, exposure to extreme elements and moisture can impact the integrity of the walk-in cooler over time. Placement must be level, which may require the construction of a slab.
Need Help Weighing the Pros and Cons?
Before making a decision, you'll want to consider all of the factors above and how they relate to your unique business. The pros and cons of each system type can be overwhelming to siphon through. To ensure you're choosing the unit that will best suit your needs, turn to the experts at KPS Global®. As the leaders in the walk-in cooler industry, KPS Global offers a "one team" approach led by a dedicated Project Manager to provide turnkey cold storage solutions that begin with your vision and account for your unique business and property considerations, following your project from design to installation to aftermarket parts. We'll help you make the right choice and create a plan that fits your needs.
Learn more about buying a walk-in cooler by browsing our FAQ blog, or contact us today to talk to a knowledgeable KPSG specialist.
Latest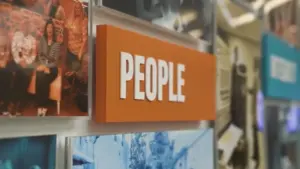 November 29, 2023
At IC System, the language of empathy speaks louder than the transactions of debt collection. In a compelling video feature, IC System's dedicated team casts a spotlight on their unique approach—combining heartfelt empathy with innovative solutions to navigate the often challenging landscape of financial obligations. IC System champions a path of compassion, delving deep […]
Read More