COME SEE PRESCO AND PRES-FLEX AND AT MD&M WEST 2019
Presco's Pres-Flex Booth to be Featured at MD&M West Conference 2019
Presco's Pres-Flex film division is heading West! This year's Medical Design & Manufacturing (MD&M) West Conference is scheduled for February 5-7 in Anaheim, California—one of the world's largest hubs for medical device innovation. Joining thousands of visitors and a wide range of innovative suppliers at the Anaheim Convention Center, Pres-Flex is excited to be exhibiting this year in Booth #3097, showcasing what truly sets our medical film and extruded coating processes apart from the rest.
A Reputation for Innovative Insights
The trends driving the global medical manufacturing community change at a rapid pace, making it challenging to keep up. Fortunately, MD&M gathers the top-tier manufacturers, designers and suppliers of medical technology every year for a three-day conference, providing a sneak-peak at the latest innovations and the opportunity to speak directly with the teams who made them possible. Whether it's developments in 3D printing technology, automation or polymer blends, MD&M puts visitors face-to-face with industry leaders to inspire and propel the community forward. Further, the conference also provides learning opportunities to both visitors and exhibitors alike. With a wide range of sessions, panels and interactive workshops available, MD&M 2019 attendees can rest assured they will leave with priceless insights as to the future direction of medical technology.
Come See Pres-Flex In Person
Please join us at Booth #3097 at MD&M 2019—meet the Pres-Flex team and learn about the superior qualities that our EVA Film and PVC/TPU alloy blends provide for the medical industry. Our alloy blends combine PVC with other polymers to enhance physical attributes, such as abrasion tolerance, tear strength and elongation, while keeping costs low. Pres-Flex also creates custom formulations to meet specific needs, including heavy metal-free, DEHP-free and phthalate-free formulations. When regulations ban PVC content, our EVA film is an excellent alternative, containing no plasticizers while featuring the durability to hold up well in a wide range of environmental conditions. Combining both our custom PVC formulation and EVA film capabilities with our state-of-the-art quality control extrusion system, our USP Class VI certified Medical Film is highly customized, meeting stringent regulatory standards while exceeding medical industry expectations.
Don't Wait to Check Out Pres-Flex Products
With a history spanning more than 75 years of providing superior solutions for a wide range of industries, Pres-Flex is looking forward to spending time with our friends in the medical community at MD&M 2019. While there, be sure to stop by Booth #3097—our team of professional experts will be on hand discuss how our customization processes can benefit your unique medical film requirements.
To get a leg up on the amazing capabilities of our Pres-Flex products before the show, be sure to visit https://www.pres-flex.com/works/medical/!
Latest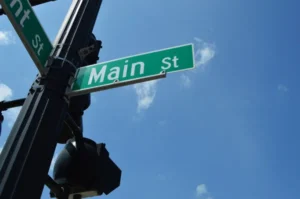 October 7, 2022
On Tuesday, September 13, 2022, the Dow dropped 3.94% after an August inflation report indicated a 0.1% month-over-month rise. Tech stocks bared a large brunt of the losses, with Meta dropping 9.4%
Read more