Composites: The Perfect Solution in the Demanding Agricultural Sector
According to the American Composite Manufactures Association (ACMA), a composite is "a material made from two or more different materials that, when combined, are stronger than those individual materials by themselves."[1] In other words, a composite is a perfect union. Composites are found in almost every place we live and love, and they are utilized by a diversity of industries, from construction to aerospace to transportation. In addition, they are showing up in a big way in modern agriculture, for several good reasons.
Composite Benefits
Composites offer strength, durability, resistance, and flexibility in a lightweight material. In some situations, composites can even offer benefits beyond those of wood, granite, aluminum, or even steel. Furthermore, their ability to provide efficiencies in agricultural processes has made them a great choice for meeting the needs of today's farmers.
Agricultural Equipment
Agricultural equipment must withstand higher demands than almost any other form of machinery. These vehicles are beaten and weathered and subject to the harshest of conditions year after year. Looking for solutions, farming manufacturers are learning to depend on composites with dimensional stability, such as bulk molding compound (BMC), sheet molding compound (SMC) and Structural Thermoset Composites (STC®) for new product designs. Some critical components reaping these benefits include trailer parts, snow plow hitches, sprinkler hitches, and others. The lifespan of farm equipment can be extended with composites, and thus they offer longevity and money saved, for overall dependability and efficiency. [2]
Agricultural Waste
In addition, the agricultural sector has devised methods for saving the environment while saving money on the farm. A 2015 study revealed some useful information about how to reuse agricultural waste as beneficial composites.[3] The research was based on two essential actions. First, residual cellulose fibers from the papermaking process were utilized as reinforcement for agricultural waste plastics created from this eco-composite material. Second, the plastic from urban waste plus selected additives were used to enhance the mechanical properties of the eco-composites. These methods are of great environmental, financial, and social value as biodegradable, low cost, lightweight materials created from renewable sources.
The Welformed Relationship
The professionals at Welformed have a special relationship with our nation's farmers and a special interest in protecting the environment. We use high content, recycled post-consumer plastics and custom composite materials that remain strong under the pressures on the farm. We provide the agricultural industry large formatted parts with excellent acoustics, short lead times, and competitive prices. A humble garage start-up with the good fortune of rapid growth, we are proud of our connection to some of our country's most important professionals, those who work hard every day to provide for their families and for ours.
Read more at welformed.com
[1] https://acmanet.org/what-are-composites/
[2] http://www.idicomposites.com/markets-agriculture.php
[3] https://www.sciencedaily.com/releases/2015/02/150218073231.htm
Latest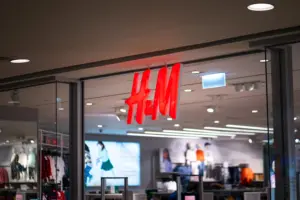 October 3, 2023
Recently, fashion retailer H&M began charging its UK customers a small fee for returning online purchases in-store — and then hurriedly backtracked on this strategy. Meanwhile, the National Retail Federation found that returns resulted in $816 billion in lost sales for retailers in the United States last year. It should be no surprise, then, […]
Read More