Continuing Education That Doesn't Put You to Sleep
This article is the first of a three-part series entitled "How to Stay Connected and Relevant in the Digital Age of Design" and is featured on MarketScale AEC.
If you are an architect or designer, taking continuing education (CE) courses can often feel like death and taxes—unavoidable. The idea of maintaining certification to stay on top of your craft and the trends of your profession is a noble one. But in the real world, it can be incredibly taxing to find courses that actually stimulate you as an architect or designer. What started as a good idea often turns into doing just enough to get by.
In traveling North America and working with hundreds of architects and designers who have the same struggle of earning enough CE credits, I often hear that the choice boils down to two things—convenience and content. If the overused internet phrase "the struggle is real" applies to continuing education courses, then consider this article a deep dive into that struggle. We'll look at some common complaints we've heard and find a glimmer of hope for those chasing credits each year to maintain their certifications.
In-Person CE Courses
Everyone has seen this forwarded email around the office: "Lunch and Learn this Tuesday." Whether you do it as a group or alone, most architects and designers see this kind of invitation and immediately launch into a decision process that goes like this:
What's the topic? Is it something you're interested in? Does the title even describe what the course is about? Is it one word with little context? "Come to today's CEU about carpet tiles," doesn't really get anyone out of their desk chair.
Who is the presenter? Is it the salesperson for a brand? Is the course going to be subtly pushing product the entire time? 
What's for lunch? Sandwiches? Again? Delete the email! It may sound silly to some, but the midday break is a precious time to recharge your batteries for the second half of the day. Something as small as the type of food available can deter someone from attending a course, even if the meal is free.
If I don't work through lunch, am I going to have to stay late? A&D firms are logging more billable hours than ever before in recorded history. The firms haven't staffed up to pre-2009 levels, either (according to the Bureau of Labor Statistics, that may not change). This means fewer people are doing a lot more work. The juggling act of what an architect or designer can afford to miss is a daily debate.
Online CE Sources
The digital revolution has absolutely affected the A&D community, and CE courses are no different. There are a handful of sites offering certified courses for architects and designers (AEC Daily, Designer Pages, and WebCE, to name a few). Some serious challenges come with this method of training: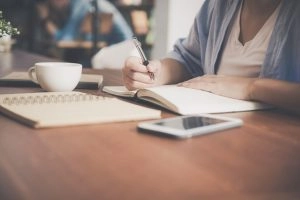 Courses can be difficult to find. Is a course named after the topic, a catchy title, the presenter, the sponsoring brand, or something else?
Engagement can be challenging. This is the crux of almost all e-learning. How do you learn from other people's experiences if you're staring at a slide deck and listening to a pre-recorded message? Even on live-hosted CE webinars, there is the trouble of muting and un-muting your phone, digitally "raising your hand," and making sure your question is understood. There are some things technology can't replace, and good old-fashioned face-to-face conversation is one of them.
What is Working
I've taught more than 100 CE courses and attended about as many in the last several years. There are a few factors that create an engaged audience, just as there are some common mistakes that lead to a group becoming detached and lethargic. Architects and designers lean in, ask questions, and actually care when:
They are a part of a conversation, not a lecture. No one wants to sit in a chair and be lectured to. The best content is engaging and brings the audience in every step of the way. Using whiteboards (or my favorite, glassboards) and soliciting group guesses and feedback has always yielded a more attentive audience for me.
There are hands-on things to see, touch, and feel. Architects and designers have to know a lot about materials. They want to know what makes them unique and how they relate to each other and their environments. Many courses talk about the theory of what makes a great floor, or countertop, or light fixture without actually letting the students get their hands on the materials! 
The content can be tied to their personal lives. I've taught a course about the difference in generations (no, it's not the "Millennials are ruining the world" content that you've read on LinkedIn for the last decade). The most fun part of the course is that everyone has someone in their family who represents each generation. So, we invariably spend half the course doing real-time family therapy for a group of 20-30 people. It's fascinating to see how much people care when the course material represents a real person in their lives.
There is room for debate. Courses that are bland often present data in a black and white fashion. The best courses present theories and allow room for debate.
 What's Next
While the need for CE credits isn't going anywhere, there are a handful of trends that are encouraging for architects and designers. As technology continues to improve, interactive learning and web conferencing only stand to improve. Look at something as simple as FaceTime, which is evolving to group FaceTime in the next month. Subtle steps forward will make online courses more interactive (and hopefully, more enjoyable).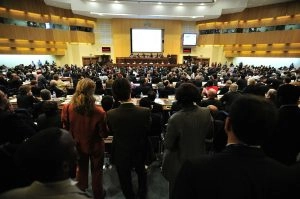 Manufacturers are taking notice as well. That's why we started Work Defined, to partner with brands to improve the next generation of CE courses. There's no reason it shouldn't be fun to learn again.
Latest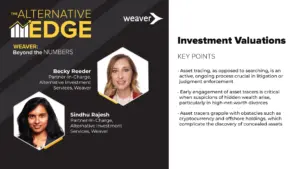 December 4, 2023
In this episode of The Alternative Edge, a Weaver: Beyond the Numbers Podcast, host Becky Reeder, an audit partner and co-leader of the alternative investments practice at Weaver, engages with Sindhu Rajesh, an Alternative Investment Services Partner with Weaver. They unpack the complexities of venture fund valuations, offering critical insights into industry dynamics and best […]
Read More