Corian Vs. Quartz: Choose the Surface that Honors How You Live
You have plenty of choices when it comes to countertops in your home. With the family kitchen playing such a crucial role in our lives, it is important to choose the best surface for your lifestyle. Today, we are busy and active, so a surface that can stand up to our needs is a must-have. Information about the two popular options, Corian and quartz, can be confusing—but it doesn't have to be.
Corian vs. Quartz: Defined
While Corian is a brand name, the term is commonly used to mean a solid surface, composed with a high level of a polymer: a man-made material. Created from 33% synthetic polymer and 66% natural minerals, it is a lower priced material than quartz or other high-end options, and thus quite popular. In contrast, quartz surfaces are up to 93% natural materials and bound with resin. A primarily natural stone material like quartz has many advantages over Corian.
Strength and Functionality
Corian countertops were developed in response to laminate, a much weaker and lower-quality option. However, this surface cannot offer the resilience and durability of quartz. Trendy in the 80s, it has been overshadowed by the more recent use of quartz for a variety of reasons, like quartz's superior functionality. Quartz resists scratches, mold, and mildew, and Corian does not.
In a culture in which we are highly engaged with others, we enjoy a lifestyle of freedom. Quartz's low maintenance creates time for us to enjoy the things that matter most to us, in a way that Corian falls short every time. In the comparison of Corian vs. quartz in strength and durability, quartz is the clear winner.
Corian vs. Quartz Countertops Pros and Cons: Aesthetics
Looks matter. While we want our home surfaces to stand up to the chaos and energy of our activities, we also expect it to do so beautifully. Quartz offers impressive flexural durability combined with off-the-charts aesthetic charm. The design pros at Houzz.comreport that quartz is clean-looking and comes in solid colors or decidedly vibrant patterns. Its coloring is consistent, and it looks natural, owing to its up to 93% natural composition.
For those who crave the look of marble, quartz can even convincingly replicate that look, veins and all. And as quartz manufacturing continues to evolve, not only are more options are available, but also the visual appeal becomes increasingly flawless. In contrast, solid surfaces such as Corian have a "patently artificial look and feel" yet are similar in price to manufactured stone surfaces.
In addition, Corian cannot offer the variety of visually stunning and unique color patterns and finish options that quartz can.
Caesarstone is proud of its high-quality and elegant surfaces. Our design team leaves the cookie cutters for other surface manufacturers and is committed to innovative beauty, durability and liveability for its designs. From our nuanced Atlantic Salt to our cool and clean Fresh Concrete to our volcanic Fiero, Caesarstone has a look that matches the emotions of your home in a surface that aligns with the way you live.
To explore the various surfaces at Caesarstone, visit our website today.
Read more at caesarstoneus.com
Latest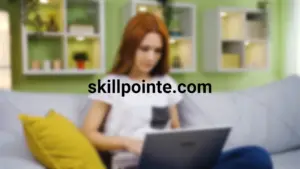 November 30, 2023
Adopting an entrepreneurial mindset is increasingly essential in today's diverse professional world. This approach, emphasizing resilience and innovation, is applicable in various careers, encouraging individuals to see opportunities in challenges and to think beyond conventional methods. SkillPointe recognizes the importance of aligning this entrepreneurial spirit with career aspirations. The organization assists individuals in transforming […]
Read More