The Enduring Allure of Ohio's Covered Bridges
There is something about covered bridges that is charming, enchanting, even romantic. They occupy a storied place in America's history and were central to the plot of the 1995 Clint Eastwood and Meryl Streep film, The Bridges of Madison County, based off the best-selling book of the same name.
There are 115 historic covered bridges in Ohio, most dating back to the 19th century. The oldest of these idyllic structures was erected in 1835. At one point, covered bridges provided the only means for crossing streams and small rivers. Though many have disappeared with time, those remaining preserve the state's heritage.
As Woolpert's Director of Road and Bridge Design, I have performed 32 covered bridge restoration projects, including everything from cosmetic touch-ups to entire reconstructions. I began rehabilitating covered bridges more than 20 years ago, and over the course of the last two decades, I've gained the special knowledge it takes to properly maintain them and nurse dilapidated structures back to health.
Today's bridges are built using modern materials such as concrete, steel, fiber-reinforced polymers (FRP) and stainless steel. What gives old-fashioned covered bridges their captivating allure is their handsome and inviting timber construction.
It's important to understand that the type of timber used in a bridge is likely local to that area. When I was working on the Knowlton Bridge, the second-longest covered bridge in Ohio, I discovered that the bridge was constructed of 50-foot-long white oak timbers. Because white oak is naturally resistant to the serious threat of rot and insect infestation, the timber proved to be an excellent choice for construction. Understanding the unique characteristics of different timber types is crucial for accurate inspections, analysis and detailed bridge rehabilitation.
My rehabilitation work spans Ohio and includes the award-winning Foraker Covered Bridge in Monroe County. I feel responsible for honoring the creativity, style and heritage of these notable bridges, and I work to maintain their original character for all visitors.
Currently, Woolpert is partnering with the Ohio Department of Transportation (ODOT) to visit and evaluate every covered bridge in Ohio. We will be consulting all bridge owners with our findings and suggestions for protecting and preserving their bridges. This protection and preservation initiative is funded primarily through state transportation alternative funds (95% of costs), and Woolpert is helping bridge owners to find sources for the remaining 5% of costs. My team will be evaluating bridges for fire safety and vandalism prevention through sensor, monitoring and lighting enhancements.
Ohio's covered bridges are national treasures that must be protected and memorialized. Woolpert is committed to preserving them so that they endure for future generations.
Read more at woolpert.com
Latest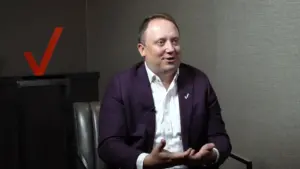 December 1, 2023
For a special episode of The Verizon Partner Network the focus was on the considerable role of partnerships in the Verizon Partner Program and the leaders shared their perspectives on the initiative. Their conversation brought about a lot of thought-providing context on the evolving telecommunications landscape. In today's era, collaboration and integration are key to […]
Read More