KITCHEN TRENDS: WILD LIVING DESIGN
As part of Caesarstone's ongoing commitment to honor the kitchen as the soul of the home, our avant-garde book, Kitchen Trends, explores the most revolutionary ideas in kitchen design. The four stories act as the narrative of modern lifestyle and cultural trends as expressed in the kitchen. Each of the four stories features Caesarstone surfaces alongside textiles, woods, metals and other trending designs and materials.
Alongside Timeless Classic, Urban Industrial and Calm Luxe, is the story of Wild Living. Designers seek to reconnect humans with the raw landscape through colors and textures that are fully alive.
Are You Wild Living?
In a culture dominated by screens, humans at their core desire to return to the earth. To satisfy the yearning for fresh and natural, and to offer immersion in untamed beauty, Wild Living tells the story of rugged intimacy. Here, surfaces, materials and colors draw inspiration from our surrounding landscape. Tactile textures, natural fibers, raw woods and a deep, warm color palette create an authentic kitchen experience.
A Modern Organic Aesthetic
Natural materials coexist here with technological advances. Where the warm colors of earth and flame are cooled by lush vegetation and pure springs, Wild Living calls out to the explorer in all of us. Textured finishes offer a tactile journey, but this story plays into all our senses, integrating us with the source. In this room where relationships are nurtured, Wild Living provides an organic environment in which the earth pulses in synchronicity with personal connections.
Caesarstone's Wild Living Kitchen
Caesarstone has a collection for every chapter in your life. For those willing to brave the adventure of the wilderness, Sirena offers a natural-looking surface that mimics the rough, imperfect wooden edges of trees in the wild. For a cooler look, Coastal Grey or Vanilla Noir create a rock-solid foundation within which our sprawling earthy oranges and greens can thrive.
Our new book helps readers dive in and discover what their kitchen story will be. Kitchen Trends reflects the authentic concepts of blissful living. To learn more about Caesarstone, visit the website today.
Read more at caesarstoneus.com
Latest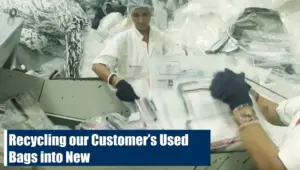 December 6, 2023
This video focuses on EcoLOK4, a groundbreaking product by CONTROLTEK that exemplifies innovation in sustainability. It highlights the process of transforming landfill waste into new deposit bags, with 90% of each bag's material being repurposed trash. This initiative not only reduces waste but also closes the sustainability loop, demonstrating CONTROLTEK's commitment to environmentally friendly […]
Read More