KPS Global Shares Their Favorite Walk-In Cooler and Walk-In Freezer Blogs of 2018
Around the world, people are celebrating the holiday season and the approach of the new year and at KPS Global, we thought this would be a wonderful time to do a Year in Review! KPS Global is reminiscing on 2018 by sharing some of our favorite walk-in and walk-in freezer content, as well as a few of our moments of growth.
Here are our some of our best moments from this year:
Growth and Memories
1) The Acquisition –– KPS Global was pleased to announce the acquisition of Custom Cooler this year. This allows KPSG to extend their market reach and strengthen their walk-in cooler solutions. You can read more about it in this press release.
2) Take An Inside Look at KPS Global Manufacturing Facilities –– This video takes you on a bird's eye view tour through KPSG's strategically located facilities in Goodyear, Arizona; Fort Worth, Texas; and Piney Flats, Tennessee.
3) Celebrating Veterans –– This blog features many KPS Global family members who served the country, defending both our shores and freedom. By employing these individuals, supporting their trajectory to success, and providing quality American products, KPS Global continues to recognize these heroes year after year.
Walk-In Cooler and Walk-In Freezer Tips and Trends
4) How-To Install a Walk-In Freezer ––This YouTube video provides a step-by-step explanation of how KPS Global® installs their walk-in freezers. This video is an excellent instructive resource for both current and prospective customers alike.
5) Clearing up Condensation Questions –– People often ask why condensation appears in their walk-in freezers. This blog on freezer condensation explains condensation formation and steps to prevent or eliminate its occurrence.
6) Update on the New Steel and Aluminum Tariffs—Earlier this year, we took a look in this blog update at the pros and cons of the new steel tariffs affecting many industries—how do you think the new regulations have played out?
7) 5 Surprising Uses for Walk-Ins ­­–– This blog explores the various utilizations of walk-in coolers and walk-in freezers. Some of these are uses you would never expect!
KPS Global is grateful for a hard-working team, which created a company culture that helped complete many accomplishments in 2018. We look forward to continued strides in the new year as we work bringing quality American-made products to the industry.
From the KPSG family to yours, Happy Holidays from KPSG Global!
KPS Global® is the industry-leading manufacturer of walk-in coolers and freezers for supermarket and convenience stores, as well as insulated panel systems, scientific chambers, and refrigerated warehouses. For more information about KPS Global®, click here.
Latest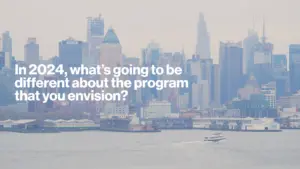 December 1, 2023
In the dynamic telecommunications landscape, Verizon's Partner Network continues to evolve, adapting to new trends and opportunities. For another segment featuring Mark Tina, VP of Indirect Channel Distribution and Channel Chief at Verizon Business Group, he explores exactly what types of significant changes and advancements the Verizon Partner Network will see in 2024. In this […]
Read More