Listen: Rolls Royce Addresses Engine Durability Issue
Sometimes high-end products require high attention to detail, as well. Rolls-Royce has announced a new engine-durability issue that affects its Package B Trent 1000 engines. These engines, that power Boeing's 787 airliner will require additional repair shop inspections, due to a recently discovered issue with the intermediate pressure compressor on what the company described as "a small number" of the engines that have been in service since 2012.
This issue could affect approximately 166 engines, with evidence of wear already detected on some "high life" examples.
This announcement comes on the heels of the increased servicing of Package C engines, where the defect was originally detected. 80% of the Package C engines have already been examined, with just under a third of those failing the inspection.
Rolls-Royce will reduce discretionary spending to offset the funds needed for overhauls.
Latest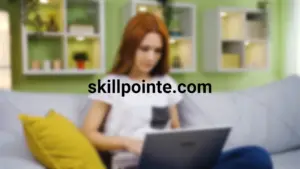 November 30, 2023
Adopting an entrepreneurial mindset is increasingly essential in today's diverse professional world. This approach, emphasizing resilience and innovation, is applicable in various careers, encouraging individuals to see opportunities in challenges and to think beyond conventional methods. SkillPointe recognizes the importance of aligning this entrepreneurial spirit with career aspirations. The organization assists individuals in transforming […]
Read More