Why the Metal Roofing Industry is Growing
Builders, roofers, and other leaders in the construction industry must consider the efficiency of the materials used in each and every project. Different materials vary in their durability, sustainability, and appeal to customers. And when industry professionals invest in products that are both on-trend and long-lasting, not only are customers pleased, but bottom lines soar.
These are the driving forces behind the boom in the metal roofing industry. This on-trend, long-lasting material is efficient, eco-friendly, and growing in popularity.
How the Industry Has Grown
Metal roofing in the United States is officially a $1 billion industry. While the sector saw a small dip in growth over the past five years, experts expect those numbers to turn around rapidly. These professionals realize that the consumer demand for better roofing will drive growth in both residential and commercial metal roofing.
Durable Roofing
Home and business owners want to know that they can count on their homes and buildings to stand up against harsh conditions. To meet that demand, many construction companies increasingly rely on metal roofing. Severe rain, hail, snow, and even fire have met their match in high-quality metal roofs. Even the sun itself can't wear down this reliable roofing product. Its resilient qualities allow owners to rest easy knowing their roofs can protect them for up to 70 years.
Eco-Conscious
Today's consumers are more aware than ever of their effect on the environment. As such, many homeowners continue to search for eco-friendly options for their houses. A metal roof is both environmentally neutral and energy efficient for increased savings. In fact, the Metal Roofing Alliance found that a simple switch from other roofing to metal can save consumers 40% on air conditioning costs. That adds up to a major reduction in energy consumption, with many consumer dollars conserved. Best of all, builders can use this as a selling point to drive profits. And because metal roofs are so much better for the environment, builders and buyers may qualify for tax incentives. Furthermore, metal panels can be easily upgraded to solar for those who are particularly committed to the green cause.
Profits for Builders
Not only is it easy for roofers and builders to sell the benefits of metal roofing, but due to the relatively low cost of metal, the profit margin on these roofs is considerable. However, if companies want to maximize profits, construction crews must have access to the right tools.
Partnering with Swenson Shear can increase a company's margin significantly. By offering time-saving tools which allow for incredibly fast installs resulting in reduced overall labor costs,
Swenson Shear improves the bottom line while helping to satisfy the consumer's need for speed. Learn more about what Swenson Shear can do to help boost your roofing business.
Read more at swensonshear.com
Latest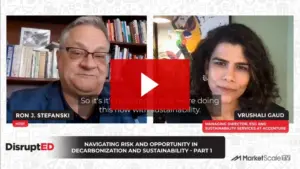 September 26, 2023
The global conversation has shifted dramatically towards decarbonization and sustainability in recent years. With the world experiencing unprecedented levels of disruption, from 5G technology to the challenges of a pandemic, the urgency to address climate change and its implications has never been more palpable. Although most business leaders see the vision of Sustainable Development […]
Read More