New Additions to Element Designs' Backpainted Glass Collection Will Color Your World
Element Designs is excited to introduce our new backpainted glass color palette for 2019. The ten beautiful color options are trending throughout current innovative styles in interiors and furnishings fields, reflecting the elegance that is synonymous with the name Element Designs. This versatile, durable, and design friendly material elevates residential and commercial interiors in a variety of exciting ways.
Beautifully Versatile Material
Backpainted glass is the perfect material for a range of interior applications where beauty and functionality are critical. The durable glass can be fabricated to fit most spaces, from backsplashes and tabletops to door inserts and even flooring applications. Element Designs' cutting-edge processing and customization lead to excellent results for both commercial and residential projects. Available in a variety of standard colors, Element Designs also offers 177 non-standard colors and complete custom color matching. Backpainted glass is also available in standard gloss or matte, a satin etched finish, to add texture to specific applications.
The Colors of You
Element Designs stays in touch with color trends in the design world, and we incorporate the most innovative ideas into everything we do. Our new backpainted glass collection is no exception. With our ten new color offerings and our large variety of classic colors, designers are sure to find a great fit with Pantone's list of the 72 hottest colors in 8 palettes for 2019.
The new backpainted collection's colors include neutrals, such as mineral, navy and arctic silver, along with pops of color that never go out of style, like blush and aqua. Our neutrals, for example, are in sync with Pantone's natural yet moody Mushroom and the gray-beige hue of Pewter––great alternatives to white that are anything but bland. Our new neutrals also offer a gorgeous complement to the rich outdoorsy feel of Pantone's deep green choices for this year, including rich hunter green and similar shades that evoke the fresh vibe of lush botanicals and the restorative power of nature in a space. And our new blush and aqua provide a vibrant but fluid ambience akin to the Pantone Color of the Year, Living Coral, which "embraces us with warmth and nourishment to provide comfort and buoyancy in our continually shifting environment."
The Element Designs Commitment
Element Designs has always aimed for modern design that merges aesthetics, innovation, and functionality as our creative team stays in tune with the latest trends. We want our customers to know they can trust us to help transform a space that is contemporary yet uniquely personal. We are the leading custom manufacturer of aluminum, glass and acrylic architectural casework components in North America. Our new products further demonstrate our dedication to providing our customers with the most innovative architectural casework products and solutions available today. Our customer service to you is the cornerstone of our business.
Learn more here about the exciting offerings at Element Designs.
Latest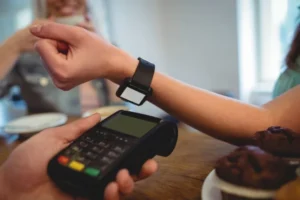 September 23, 2022
Inflation and ongoing concerns of a recession are affecting consumer spending behaviors. And as always, the restaurant industry is a great place to take the temperature of what people are willing to
Read more