PRES-FLEX MINIMIZES WASTE TO MAINTAIN REGULATORY STANDARDS
Pres-Flex is an industry leader in film innovation. For more than 50 years, we have produced and supplied customized film designed specifically for the vinyl floor industry. Presco recently reformulated their vinyl flooring film with a plasticizer that is REACH registered as a non-ortho-phthalate plasticizer. Through the modification of traditional formulas, our expert engineers were able to remove heavy metals and phthalates to stay in line with demand, industry regulations, and health standards.
Modifications for Regulatory Standards
Petroleum-based elements typically used in vinyl manufacture are reduced with formulations utilizing bio-based raw materials like plasticizers. Ethylene Vinyl Acetate (EVA) film extrusion (EVA), a member of the polyolefin family, is an exciting addition to the Pres-Flex product line, marking the first PVC-free manufacturing capability for Pres-Flex Engineered Film. Minus the plasticizers found in PVC, EVA meets both regulatory and health standards, as well as client demand. This is especially significant for medical practices that require PVC-free film.
Green Manufacturing the Presco Way
Presco prides itself on its green culture, and real time recycling in production helps eliminate waste while maximizing customer dollars. Presco not only consumes all the waste we generate, but purchases post-industrial vinyl film waste from other manufacturers, then converts it to regrind. When formulations permit, the regrind is mixed into production orders. This allows for internal consumption of scrap while lowering overall pricing for our customers. In addition, Pres-Flex Floor Covering Films are 100% recyclable
Unique Customization
Our unique dry-blend compounding process allows for customization during every level of the formulation process. Speciality resins such as molecular weight resins, and many plasticizers are utilized. And based on specifications, we can provide heavy metal-free, DEHP-free, and phthalate-free formulations, with specialty additives like flame retardants, antimicrobials, dulling agents, aromatics, and UV stabilizers. Further, our films are not only available with custom pigmentation, dimensional fillers, and other features, but range from flexible to semi-rigid, allowing for easy integration into vinyl tile manufacturing processes. Additionally, thicknesses can range from 2mil to 2mil, and widths up to 94". (All formulations are subject to minimums and lead times.)
At Pres-Flex, we took a fresh look at long-standing industry methods and reworked raw material formulations to meet regulatory and health changes without sacrificing product quality or performance. For more information regarding our EVA engineered film, extrusion coated films, and our numerous other capabilities, please visit www.pres-flex.com. And to learn more about Presco's rich history with roots dating back to 1942, please click here.
Read more at pres-flex.com
Latest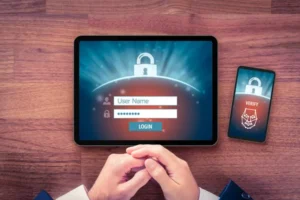 October 3, 2022
KEY POINTS: KEY POINTS: Attacks exploiting multifactor authentication are on the rise. Using MFA fatigue, attackers successfully breached Uber and Okta. Security measures like
Read more