PRESCO BUSINESS INSIGHTS: WHAT ARE THE DISADVANTAGES OF MULTIPLE SUPPLIERS?
When it comes to the number of vendors in your supply chain, the impulse to make sure you're not "keeping all your eggs in one basket" is understandable. However, purchasing products from too many suppliers has its disadvantages as well. In particular, having an overly-distributed supplier network can create inefficiencies and end up costing you money.
Using Multiple Suppliers Has a Number of Disadvantages
Vendor management is essential to creating an efficient supply chain. Certain aspects of sourcing become significantly more challenging when managing multiple supplier contracts. For one thing, offering a vendor lower volumes reduces bargaining power, leading to more expensive contracts and less favorable terms. Costs also rise when you can't take advantage of economies of scale that can help reduce piece costs and spread out fixed capital outlays. Additionally, more money is wasted in juggling orders, communication, recordkeeping, and billing with multiple suppliers. Finally, weaker supplier relationships translate into a lower vested interest in your organization, creating less responsiveness, especially in times of crisis or emergency.
The Advantages of Having a Trusted Single Source
Single sourcing not only avoids the multiple supplier downsides listed above; it also offers some important advantages. Having one supplier saves money by streamlining the procurement processes and reducing the total number of financial transactions being processed. You can also take advantage of the increased bargaining power to receive volume discounts on raw materials, manufacturing, and freight, further reducing costs. In addition, the long-term commitment may encourage the vendor to invest in new facilities and advanced technology that will benefit you both. Best of all, having a single source can foster a genuine relationship between buyers and suppliers based on high levels of trust, leading to better vendor service, increased innovation and collaboration, and a sense of shared benefits, fostering a long-term partnership.
Presco Wants to be Your Single Source for Safety Marking Products
Today's customers demand quality, price, and performance from their suppliers. Some suppliers cut corners in order to offer a cheaper product. They may manufacture some products themselves, but source others from overseas, or simply redistribute those made by others. Unfortunately, they may not share this information with their buyers, meaning you don't really know which product you'll be receiving from one shipment to the next. Presco's commitment to being the best has made us the leader in safety marking products. As a top-of-the-line supplier, we deliver a full line of high-quality American-made safety marking products that are long-lasting, durable, and element-resistant at competitive prices. With over 75 years of experience, Presco has the expertise and knowledge to be your trusted single source supplier for years to come.
To learn more, visit https://www.presco.com/about-us/
Latest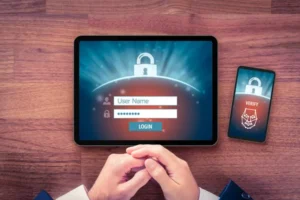 October 3, 2022
KEY POINTS: KEY POINTS: Attacks exploiting multifactor authentication are on the rise. Using MFA fatigue, attackers successfully breached Uber and Okta. Security measures like
Read more