ROCK THOSE SEASONAL ACTIVITIES WITH PRESCO
Presco marking products are not just for work sites. They are used for many seasonal activities, too. If you want to stay active this year, be smart and do it with Presco products. As the premier leader in safety marking products, our formulations ensure the utmost durability and weather resistance your money can buy.
Spring and Summer
From hiking, camping, fishing, biking, and swimming—as those long winter chills fade into warmer spring and summer climes, greenery begins to peak above the undergrowth, making us long to experience the great outdoors. But as you head through the door to step out into the great wide open, don't forget safety! Even the most experienced outdoorsperson knows that safety is essential on any outing. Whatever the activity, it's smart to mark your path with Presco marking flags, available in standard orange and a whole rainbow of other colors. One Presco family even put our Texas Roll Flagging to an interesting summer use a few years ago. During a Texas heat wave, they improvised and created a slip-n-slide by repurposing some of our unslit polyethylene flagging material, and the water party fun was on!
Fall and Winter
Just because there's a chill in the air doesn't mean you must remain sedentary, and Presco products make it easy and fun to get up and move. As warmer weather wanes into fall, the day that hunters prepare for all spring- and summer-long arrives. September 1 marks the beginning of hunting season, and today's hunters are more prepared than ever before with the use of modern technology to aid their endeavors. Flagging tape by Presco has multiple uses on a hunting trip. You can track blood trails before the rain hits or hang or wrap from trees to guide your way back, and our reflective tape even allows you to mark your path when you're hunting expedition begins or extends into the darker hours of the day. Other great trail markers include flagging tapes, reflective day/night tapes, stake flags and marking paint.
But as fall passes into winter and snow flurries beckon you outdoors once more, it's time to hit the snow trails for some snowmobiling or cross-country skiing. Presco high profile flags provide clearly marked areas during challenging weather conditions. And our flags can be customized as directional flags to keep skiers and snowmobilers on course and safe.
Presco, Your Seasonal Safety Partner
Winter, Spring, Summer, and Fall—Presco is here to keep you active and safe all year long! We're known the world over for our engineered film and marking products. Presco manufactures the highest-quality commercial marking products available and offers them at the most competitive prices. We are proud to have built a 75-year reputation for extraordinary service and satisfaction and continually focus on exceeding our customer's outdoor non-verbal communication needs by delivering not just products, but solutions for the fun and safety of your family—from season to season, each and every year.
Before you head out on your next outdoor seasonal adventure, check out Presco Products and let us help keep you safe and active.
Latest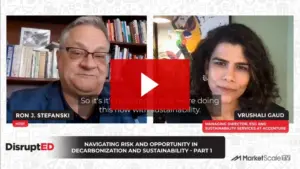 September 26, 2023
The global conversation has shifted dramatically towards decarbonization and sustainability in recent years. With the world experiencing unprecedented levels of disruption, from 5G technology to the challenges of a pandemic, the urgency to address climate change and its implications has never been more palpable. Although most business leaders see the vision of Sustainable Development […]
Read More