ROGERS BROTHERS AND TENNESSEE GALVANIZING ACQUISITIONS/INFOGRAPHIC INTRODUCTION
AZZ Inc. is a proud provider of metal coating services, welding solutions, specialty electrical equipment and highly engineered services to the power generation, transmission, distribution and industrial markets, protecting metal and electrical systems used to build and enhance the world's infrastructure. In recent months, AZZ has made two strategic acquisitions:
Tennessee Galvanizing Inc., a metal coatings company with four operating galvanizing lines, including centrifuge, rod, conveyer and a 42-foot structural kettle
Rogers Brothers Company, an Illinois-based organization that offers hot-dip galvanizing for light to medium weight structures and tubular fabrications.
Both of these strategic acquisitions help AZZ meet its goals of expanding their portfolio of services and provide AZZ a fresh opportunity to develop an additional range of services to their customers—the centrifugal (or spin) galvanizing of small parts, including washers, castings and fasteners.
Steel is utilized in a vast array of applications, including prodigious usage in the structural, mechanical and fabrication industries. Thus, protecting this key alloy from corrosion and critical mechanical property loss is crucial. Immersing steel in a bath of molten zinc, hot-dip galvanizing coats steel, providing a protective barrier that stands between it and the elements, preventing corrosion, resisting abrasion and prolonging life service. AZZ's hot-dip galvanizing process is the most effective way to guarantee long-term protection of vital infrastructure and components.
For many reasons, hot-dip galvanizing is also an excellent method for delivering high-quality fasteners. First, it offers more consistent coverage and creates a material that is paintable. As the ultimate shield, the outer zinc layer preferentially corrodes to protect the steel beneath. And offering unmatched strength and hardness, a galvanized fastener is also difficult to damage during tightening. Finally, easily applied and repaired, this coating performs well in the harshest of conditions, spanning a wide range of temperature extremes.
However, fasteners are typically small–too small for traditional zinc kettles–and require a specialized spin method of hot-dip galvanizing as opposed to the standard method used for larger components. Using the centrifugal galvanizing processes for smaller parts, fasteners are placed in a perforated metal basket which is then immersed in the molten zinc bath. Once the metallurgical reaction is complete and the fasteners are fully coated, the zinc is drained from the basket, and the basket is then spun to remove excess zinc, ensuring a smooth coating that will provide superior corrosion protection. The specialized technique of this plant is both new and unique to AZZ's capabilities. The addition allows AZZ to service a wider range of product sizes to meet the varying needs of its partners.
Latest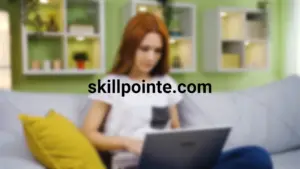 November 30, 2023
Adopting an entrepreneurial mindset is increasingly essential in today's diverse professional world. This approach, emphasizing resilience and innovation, is applicable in various careers, encouraging individuals to see opportunities in challenges and to think beyond conventional methods. SkillPointe recognizes the importance of aligning this entrepreneurial spirit with career aspirations. The organization assists individuals in transforming […]
Read More