RVs Transform to Meet Younger Generation Demands
Younger generations have a way of influencing consumer products. Now that millennials and Gen X are in their 20s and 30s, their buying power has increased, causing brands to respond. If you thought RV'ing was just for grandparents, think again.
In fact, campervanning has become a phenomenon across multiple countries. And, the lifestyle is mostly attributed to millennials. Many young adventurers are shunning traditional homes, preferring to be mobile.
Millennials Influence RV Market Growth
The RV industry is booming—hitting an all-time high two years in a row, according to the RV Industry Association (RVIA).[1] This growth is partly due to the millennials and their love of camping. The 2017 North American Camping Report survey revealed that 38% of campers are millennials.[2]
But it's not all about camping and family vacations. The biggest reason these younger generations are investing in RVs is that they live in them. They love the idea of being mobile yet having all the convenience of a traditional home.
Compared to most home and property, RVs are much less expensive. Even adding in the parking at RV camps, it's still cheaper than a mortgage payment. It's an affordable lifestyle that gives younger generations the opportunity to see different parts of the country before they decide to settle down.
New, More Functional Interiors
Modern and clean is the new look for RV interiors. The furniture is aesthetically pleasing, but their functionality makes them even better. Lighting is integrated, while there are hidden compartments to hold essentials.
Extra amenities are also popping up in design, including electric fireplaces and a retractable TV. While the retractable TV is nice, most RV'ers these days just want reliable Wi-Fi. It's the number one amenity, being essential for work and play.
Kitchens in RVs are also becoming more full-size to facilitate easy meal preparation. Full-size refrigerators and dishwashers are now the norms. Counter space is valuable, too, and RV manufacturers are now designing to offer more free space.
Luxury Motorhomes Design Toward Younger Generations
You'll see the younger generations' influence in some new RVs on the market, which leverages technology and sustainable sourcing. Take a look at the new Marchi eleMMent motorhome. It's got both of these attributes. It, however, costs $1.4 million so it's not in the price range of many.
Yet, its ingenuity could undoubtedly find its way into less expensive iterations. This literal home away from home has all the modern conveniences on the inside but also has a unique exterior. The company offers specifically designed layouts that allow users all the comforts of home, including media, technology, rooftop access and room for friends.
Panels and Components: New Designs Rely on Our Panels
Much of the new interiors that RV manufacturers are shifting toward includes the use of panels. An RV is really a hybrid of a vehicle and manufactured housing, so the panels and components that build the shell are essential.
For decades, Genesis Products has been delivering quality materials to RV manufacturers, helping them expertly design interiors based on material benefits, weight, and aesthetics. We've been working with RV brands to meet the millennial demands and will continue to collaborate with the industry on what's next. Learn more about how we supply the RV world.
[1] https://www.rvia.org/news-insights/wholesale-rv-shipments-will-reach-all-time-high-second-consecutive-year-2018
[2] https://www.rvda.org/App_Themes/RVDAMercury/docs/2017-north-american-camping-report%20reduced%205.pdf
Read more at genesisproductsinc.com
Latest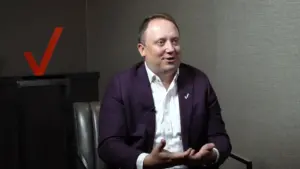 December 1, 2023
For a special episode of The Verizon Partner Network the focus was on the considerable role of partnerships in the Verizon Partner Program and the leaders shared their perspectives on the initiative. Their conversation brought about a lot of thought-providing context on the evolving telecommunications landscape. In today's era, collaboration and integration are key to […]
Read More